NQ Jazz Live
Johnny James, Managing Editor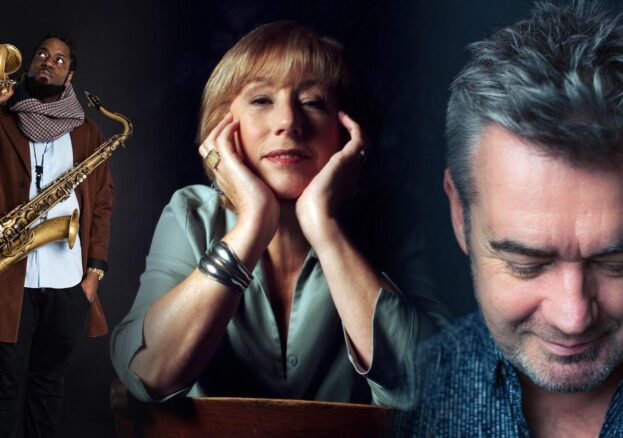 A massive programme of live jazz music, spanning venues across Manchester, has been announced for 2021. Running for four months, the programme will feature dozens of COVID-safe events, concerts and masterclasses by established and emerging artists, from Soweto Kinch on 7th June to Byron Wallen on 4th October.
The programme is part of the city-wide attempt to bring live music back to our stages, and sees live music promoters NQ Jazz partner with 500-seat music venue, The Stoller Hall and new arts space, The Yard.
Amongst the artists involved are multiple MOBO award-winning saxophonist and composer Soweto Kinch, seminal vocalist Norma Winstone alongside long-term collaborators Stan Sulzmann and Nikki Iles, plus Jazz FM Instrumentalist of the Year 2016, Mark Lockheart — the renowned saxophonist and bandleader who rose to prominence with the influential big band Loose Tubes. Closing the series will be Byron Wallen, who Jazzwize named "one of the most innovative, exciting and original trumpet players alive".
In addition to established artists, the partnership will champion rising stars and develop young talent, working with Manchester's prestigious music school, Chetham's, on a range of public Masterclasses, as well providing opportunities for Manchester's student community to learn from leading jazz artists by working with the RNCM and the University of Manchester.
BBC Young Jazz Musician competitor and recent Edition Records signing Fergus McCreadie returns in April, performing with his trio in support of their outstanding new album, Cairn. Virtuosic jazz guitarist Rob Luft — a Jazz FM 'Breakthrough Act' and Parliamentary Jazz 'Instrumentalist of the Year' award recipient in 2018 — brings his quintet to the night in June, while the superb vocalist and Elftet member Ella Hohnen-Ford brings her own TreeClimbers project to Manchester in June.
NQ Jazz is also pleased to continue its series of live improvised soundtracks to silent film, this time focussed around a 'seminal sci-fi' theme, curated by guitarist and music for film expert José Dias. The five film nights will include live scores to classics such as Nosferatu, The Lost World and 20,000 Leagues Under the Sea, from musicians across the improvised music spectrum.
Live events depend on lockdown restrictions, with alternative arrangements and broadcasts in place for every event. Through this mix of live in-venue performances and high-quality online broadcasts as well as a performance archive, the programme will reach a global audience, catapulting Manchester's growing reputation for live jazz music.