Novel Voices online with Ellah Wakatama
Sarah-Clare Conlon, Literature Editor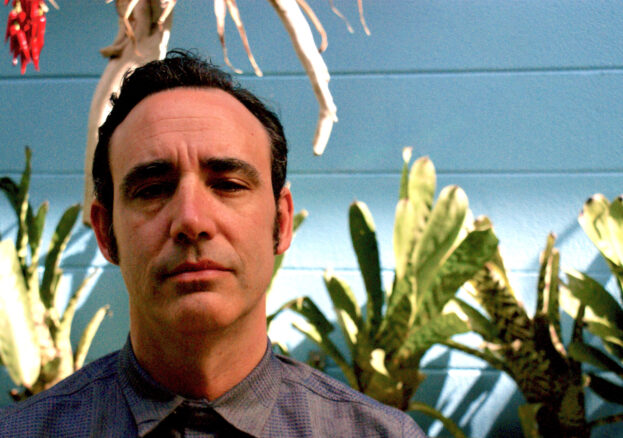 Novel Voices, the five-part online series featuring Ellah Wakatama in conversation with 10 debut authors helping to shape 2021's literary landscape, continues afoot: Cherie Jones and Nekesa Afia are in the hot seat on 12 April followed by Natasha Brown and Jarred McGinnis on 26 April. The writers will discuss their craft and the journey to shaping their first, published full body of work. Chosen from big and indie publishing houses alike, the writers in the series have been paired together based on thematic similarities in their work, and for each event they are invited to explore the influences, experiences and structures that helped in the shaping of their narrative tone, voice and approach.
Cherie Jones and Nekesa Afia are in the hot seat on 12 April followed by Natasha Brown and Jarred McGinnis on 26 April. The writers will discuss their craft and the journey to shaping their first, published full body of work.
Since February, Senior Research Fellow at the University of Manchester's Centre for New Writing and Editor-at-Large at Canongate Books Ellah Wakatama has welcomed Meng Jin, author of Little Gods (HarperCollins), and JA Mensah (Castles From Cobwebs, on Salford's Saraband), US-based authors Namina Forna (The Gilded Ones) and Justin Deabler (Lone Stars), and scientists Catherine Menon, whose debut Fragile Monsters is out on 8 April with Viking and already garnering rave reviews, and Victoria Princewill, publishing In The Palace Of Flowers in paperback this May.
Next up is twenty-four-year-old Canadian author Nekesa Afia, a publishing student who has just finished her undergraduate degree in journalism and English. Her debut novel, Dead Dead Girls, is set in 1920s Harlem and features Louise Lloyd, a young black woman caught up in a series of murders. It marks the start of annew historical mystery series, and Nekesa says: "I'm obsessed with history, with special attention to the golden age of Hollywood (along with just before and after), and the prohibition era."
She's joined by Barbados-based lawyer and writer Cherie Jones, whose debut How The One-Armed Sister Sweeps Her House follows in the tradition of Zadie Smith and Marlon James, and is described by The Guardian as "intensely compelling". Longlisted for the Women's Prize for Fiction 2021, it follows four people in the Caribbean each desperate to escape their legacy of violence in "paradise", and Waterstone's calls it "a multi-generational novel of rare skill and precision". Cherie studied Creative Writing at Sheffield Hallam University in 2015, winning prizes for her collection of inter-connected stories set in a small community in Barbados, Water For The End Of The World, and her story 'Bride', which took first prize in the Commonwealth Short Story Competition.
The final Novel Voices this spring sees Ellah Wakatama chatting to writers Natasha Brown and Jarred McGinnis. Described by Booker Prize-winning Girl, Woman, Other author Bernardine Evaristo as "a stunning new writer", Natasha Brown developed her novel Assembly after receiving a 2019 London Writers Award in the literary fiction category. Having studied Maths at Cambridge University, she has spent a decade working in financial services and now her debut is out at the start of June with Hamish Hamilton. Described in the blurb as "blistering, fearless and unforgettable, a literary debut from an astonishing new talent in British fiction, for fans of Raven Leilani, Claudia Rankine and Jenny Offill", Assembly is "a story about the stories we live within – those of race and class, safety and freedom, winners and losers. And it is about one woman daring to take control of her own story, even at the cost of her life".
Jarred McGinnis has also been showered with celebrity praise: Irvine Welsh says of his debut, The Coward, "You won't find a more uplifting read in these dark times." Published by Canongate in July, The Coward is "a compelling and darkly humorous exploration of what it means to come to terms with a broken body, rebuild a broken relationship and find love when it seems like there is no hope" and is "about how the world treats disabled people". Based in London, American Jarred McGinnis has been commissioned for BBC Radio 4 and his fiction has appeared in journals in the UK, USA, Canada and Ireland. He has been associate writer for writer development agency Spread The Word, a mentor for The Word Factory, a fellow of the London Library's T S Eliot Emerging Writer Programme, a Writer-in-Residence for First Story and co-founder of The Special Relationship literary evenings series.
The Novel Voices events are presented in partnership with Creative Manchester and the Centre for New Writing, in association with Blackwell's Bookshop. Tickets are £3 or free for students and you will be sent a link to join the online events when ticket sales end at 5.30pm on the day.