Gwilym Simcock with Northern Chamber Orchestra at The Stoller Hall
Chris Horkan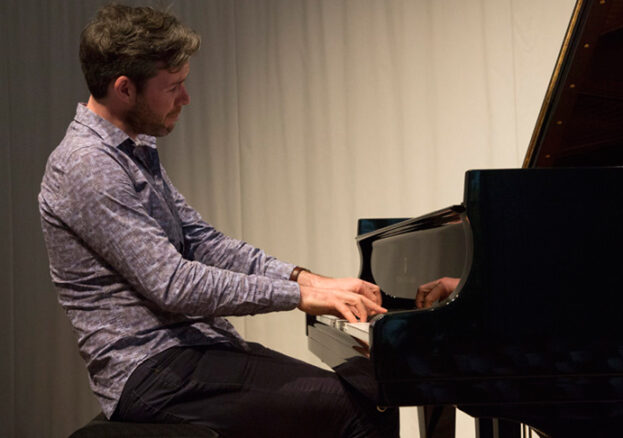 Gwilym Simcock, one of the most celebrated alumni of Chetham's School of Music, returns to The Stoller Hall following his performance during the venue's opening weekend.
The Bangor-born pianist and composer has won a number of BBC Jazz and Radio 3 awards, and was named one of the 1000 Most Influential People in London by the Evening Standard. He was also shortlisted for the 2011 Mercury Prize, alongside the likes of Elbow, Adele and PJ Harvey, for his album Good Days At Schloss Elmau.
For this concert, Simcock partners up with the Northern Chamber Orchestra for his own composition Cumbrian Thaw, plus his arrangement of Debussy's Children's Corner. For the Debussy, they will also be joined by young string players from Chetham's School of Music.
This concert – which is part of the NCO's 50th anniversary season and is its first collaboration with Simcock – marks a new moment in the orchestra's own musical adventure as it combines both classical and jazz. The programme also sees the orchestra tackle Haydn's Symphony No. 85 ('La Reine') and Michael Tippett's 1952-penned piece Sellinger's Round.