National Creative Writing Industry Conference online
Sarah-Clare Conlon, Literature Editor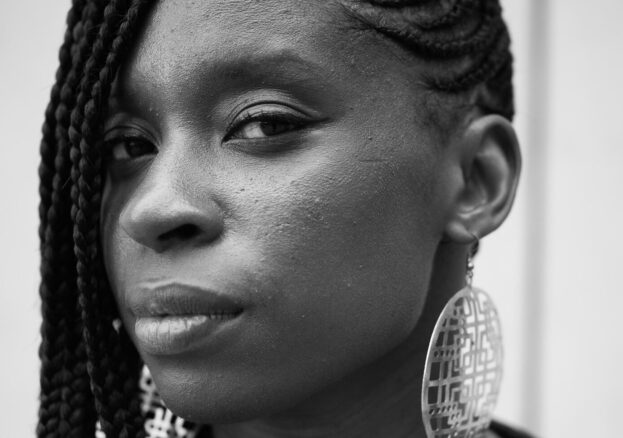 Comma's National Creative Writing Industry Day, in partnership with Manchester Metropolitan University, is returning for its sixth year as an online event, running for a full week from 26 to 30 October and taking on a new name to reflect this: the National Creative Writing Industry Conference.
The conference opens on Monday 26 October with a keynote speech at 7pm (it's free, but register via Eventbrite and you'll be sent a link) by award-winning author Irenosen Okojie – widely published, her debut novel Butterfly Fish won a Betty Trask Award and was shortlisted for an Edinburgh International First Book Award, and she has just won the 2020 AKO Caine Prize For Fiction for her story Grace Jones.
The week continues with four free panel discussions daily 11am-12 noon featuring a variety of leading industry professionals, chaired by staff of Man Met's Manchester Writing School – book onto all these activities separately via the National Creative Writing Industry Conference 2020 website.
The National Creative Writing Industry Conference opens on Monday 26 October with a keynote speech by award-winning author Irenosen Okojie … and continues with four free panel discussions daily.
Entitled How The Publisher Works With You, the first panel takes place on 27 October and is chaired by Manchester Writing School reader Nicholas Royle, who also runs specialist chapbook publishing house Nightjar Press. This discussion will look at the relationship between a writer and their publisher, and what the writer can expect once they sign a deal: who they'll work with, what's expected of them, what a timeline to publication looks like and what problems (and solutions) they might expect to encounter along the way. Joining Nicholas are Jonathan de Peyer, commissioning editor at HarperNorth, Cherise Lopes-Baker, commissioning editor at Jacaranda Books, and Poppy Stimpson, publicist at Pushkin Press.
On 28 October, panel number two is Author Marketing and Online Presence, with four industry professionals discussing the ways in which a writer can build their online presence and market themselves, and how other people can successfully work with them to boost their work. Chaired by the poet Andrew McMillan, this panel includes Naomi Bacon of Tandem Collective, Hamza Jahanzeb, marketing executive at Ikon Books, and Kat McKenna, a freelancer in marketing and brand development.
Panel three on 29 October is Meet the Literary Agents, with Clare Coombes of The Liverpool Literary Agency, Silé Edwards of Mushens Entertainment and Abi Fellows of The Good Literary Agency. Chaired by author Sarah Butler, the group will discuss the process of submissions, the route to accepting or rejecting work, how agents work with writers, and how writers can best contact literary agents and pitch their work to them.
The final panel, on 30 October, is Writers' Inspirations and How They Use Them. Dr David Cooper of the Centre for Place Writing within the Manchester Writing School will be joined by three fellow writers of different forms and genres to discuss where they each take influence from and how they apply this practically to their work. This panel features Marina Benjamin, author of Insomnia, Luke Brown, author of Theft, and Monique Roffey, author of The Mermaid of Black Conch.
There is also a choice of two-day paid-for ticketed packages, which include one Zoom workshop and one online meeting with a literary agent (choose from either 27 and 28 October or 29 and 30 October – please pick only one date option), allocated according to the genres you select during the booking process. Normally £20, a limited number of bursaries are available for the ticketed packages that are FREE to residents of Greater Manchester and HALF PRICE to underrepresented writers. See the National Creative Writing Industry Conference 2020 website for full details or theses schemes along with all booking links.