Mugenkyo Taiko Drummers: Tribe at RNCM
Johnny James, Managing Editor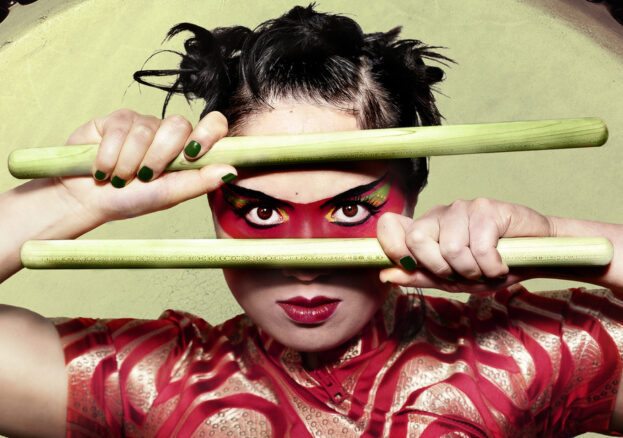 As part of the annual RNCM Day of Percussion, the College is welcoming back the Mugenkyo Taiko Drummers for a show of skill, stamina and red-hot rhythms to stir your soul.
Taiko is the Japanese word for any kind of drum, but to the English-speaking world, "taiko" is a term that has come to mean a modern, theatrical style of tradition Japanese drumming. Mugenkyo are Europe's longest-established taiko group, widely recognised as the ground-breaking pioneers of this modernised artform. "Mugen" means limitless and "Mugenkyo" means limitless reverberation, expressing the group's belief that taiko has no musical or geographical boundaries. Their aim is to develop taiko drumming as a contemporary European performing art, both in its pure form, and in collaboration with other artists and disciplines.
The ever-expanding group are based at the Mugen Taiko Dojo, a purpose-built centre in Scotland. Since 1997, they've performed over 1000 times across Europe, including at the likes of Glastonbury, leaving audiences breathless with their perfect synchronisation on Japanese percussion instruments, which can take several years to make. With cross-genre collaborations, TV, film and recording projects, Mugenkyo have created a diverse canon of new work and gained a national reputation for a unique visual and theatrical style of performance.
Their headline performance on 6 February promises to be a thrilling highlight of the RNCM Day of Percussion, one of the standout events of the RNCM Early Spring Season.