Mossley Light Festival
Gemma Gibb, Associate Editor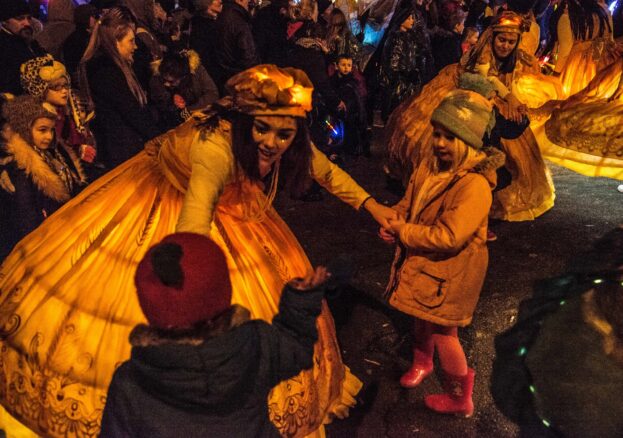 Get ready for giants lighting up the night sky in the second edition of the Mossley Light Festival which last year saw over 800 participants, 100 artists and over 2500 members of the audience witness an enchancting "nocturnal cavalcade".
This year, we are more than a bit excited that this huge carnival-inspired lantern parade is set to bring an ancient Greater Manchester legend to life.
The story is A Tale of Two Giants – the colossal Alphin and Alder and how they fought for the love of beautiful water nymph Rimmon. Two great hills at the entrance to Greater Manchester's Tame Valley – Alphin Pike and Alderman's Hill – are said to have been the homes of the duelling giants, whilst Rimmon resided in the bubbling waters of nearby Chew Brook.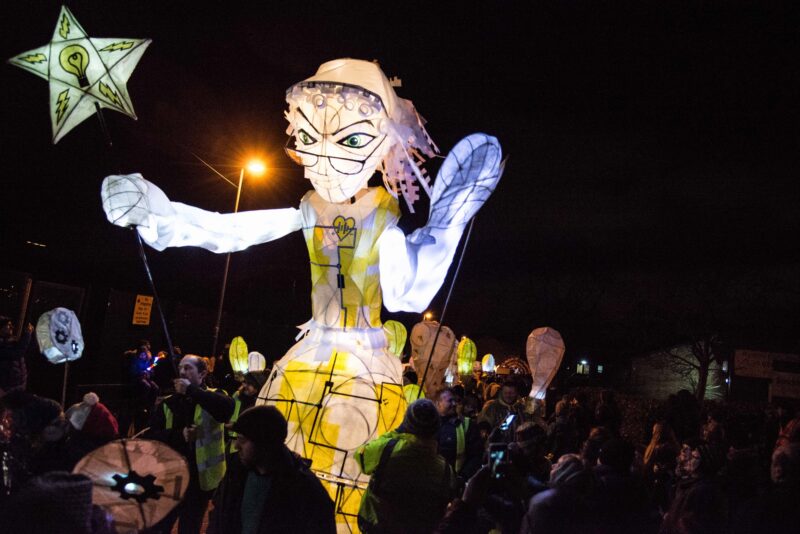 Things are not going to be done by halves with this age-old love triangle portrayed in a magical, moving spectacle by gargantuan, illuminated puppets, hundreds of musicians, dancers and bearers of handcrafted-lanterns.
Mossley Light Festival is produced by Mossley's own respected carnival arts producers Global Grooves who are well versed to wowing audiences across the country and beyond with large-scale spectaculars.
The parade travels from Queen Street at 5.30pm to Mossley Market Ground with a culmination at 6.30pm, coinciding with the town's Christmas light switch on. With local food, drink, more performance on stages here, the chance to learn about ancient folklore AND meet Father Christmas, what's not to love?