MIF19: Invisible Cities at Mayfield
Kristy Stott, Theatre Editor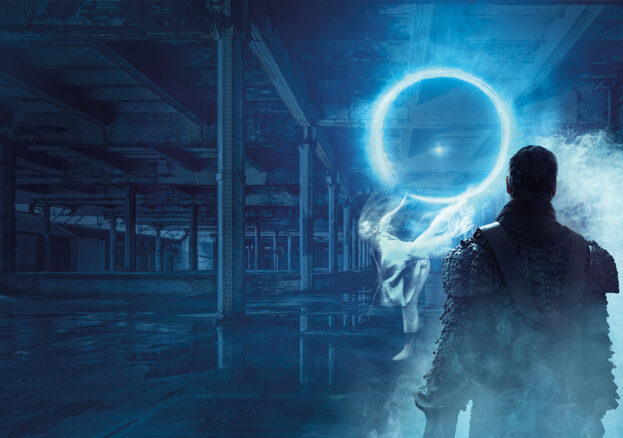 Inspired by Italo Calvino's 1972 novel of the same name, Invisible Cities is a world premiere performance created for Manchester's vast and historic Mayfield site. Distilling both the essence of Manchester International Festival and the ambition that looks to define The Factory, Invisible Cities is set to be a fantastical journey, and an exploration of what is possible in live performance.
Offering an enchanting recipe of theatre, choreography, music, architectural design and project mapping, this new and groundbreaking performance will bring a fascinating series of imaginative and extraordinary cities to life. Zenobia, a city of joy; Beersheba, a celestial city of gold; Isadora, a city of promise, seduction and desire.
An exploration of what is possible in live performance
Invisible Cities centres on the uneasy relationship between young explorer Marco Polo and Kublai Khan, the capricious leader of a huge empire. City by city, the young explorer must transcend the language barrier between himself and the emperor, to describe the vast and spectacular empire.
This flagship performance will see designer and video artist Leo Warner, founding director of 59 Productions, join forces with award-winning Belgian choreographer Sidi Larbi Cherkaoui; writer and performer Lolita Chakrabarti and Rambert, one of the world's leading and most exciting dance companies.
Warner is a pioneer of 'live film-making' in theatre and has created award-winning projects to much acclaim. Often working theatre and film together in an equal partnership, The Guardian have referred to his work as 'an entirely new art form' and 'a high watermark for multimedia theatre'. Warner led the 59 Productions team on the London 2012 Olympic Opening Ceremony, working directly with Oscar-winner Danny Boyle.
Invisible Cities is definitely a must-see
As it did for last year's Everything that happened and would happen, Mayfield offers itself up as the perfect backdrop for this grand and monumental performance. Calvino's original novel describes 55 imaginary cities – if anywhere could accommodate this, it's Mayfield. With this powerful line-up of creatives and Mayfield's rich heritage and architectural quirks, Invisible Cities is definitely a must-see at MIF19.