Lucie McKnight Hardy, Vanessa Onwuemezi and Sarah Schofield at Blackwell's
Sarah-Clare Conlon, Literature Editor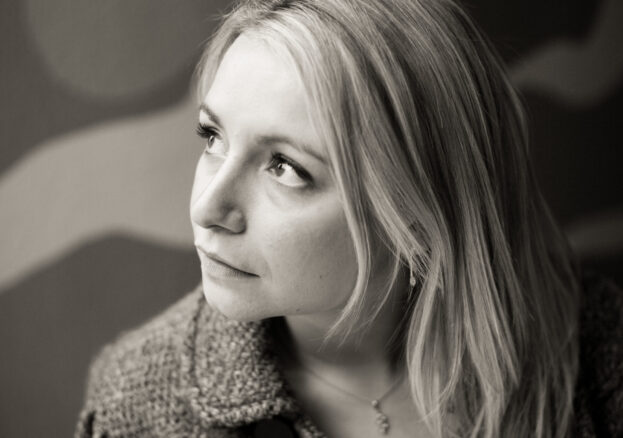 Join Lucie McKnight Hardy, Vanessa Onwuemezi and Sarah Schofield at Blackwell's on University Green as they each launch new short story collections with a touch of the uncanny – perfectly timed as the nights draw in and Halloween shuffles about just around the corner. The evening's conversation will be hosted by author and creative writing tutor Valerie O'Riordan and the authors will sign copies of their books after the readings.
Sarah Schofield's stories have been widely published including in the Best British Short Stories 2020 (Salt) and The New Abject: Tales Of Modern Unease, part of Comma's Modern Horror series.
Lucie McKnight Hardy's Dead Relatives and Other Stories is published by Liverpool-based Dead Ink Books on 21 October, with The Loney author Andrew Michael Hurley describing one of the pieces as: "A coming of age story where the threat of violence shimmers like a heat haze." Readers can expect more of the suspense and trepidation evident in her debut novel, Water Shall Refuse Them, which came out on Dead Ink in 2019. Not for the faint-hearted, Dead Relatives has been called "no holds barred" – inviting you behind closed doors, it will leave you wondering if it's better that they're kept shut and firmly locked. Former advertising, public relations and marketing executive, with a degree in English from the University of Liverpool and an MA in Creative Writing from Manchester Metropolitan University, Lucie is no stranger to writing weird – she has stories in the new Richard V Hirst and Dan Coxon-edited Writing The Uncanny, alongside the likes of Jenn Ashworth and Nicholas Royle, as well as in last year's Comma Press anthology The New Abject, alongside Mark Haddon and Lara Williams.
Fitzcarraldo Editions publish Vanessa Onwuemezi's "brilliantly inventive debut collection" Dark Neighbourhood on 6 October. The writer and poet was born in London in 1988 and completed an MA in Creative Writing at the University of Birkbeck in 2018. Her story At the Heart of Things won the The White Review Short Story Prize 2019, and her work has appeared in Prototype, frieze, Five Dials and The Literary Consultancy. Man Booker-shortlisted Fen and Everything Under author Daisy Johnson – who we saw at last year's Manchester Literature Festival chatting to Jeanette Winterson and Sophie Mackintosh about her latest title Sisters – says of Dark Neighbourhood: "Onwuemezi's writing is a breath of fresh air. This collection is a marvel." According to the publisher's website: Vanessa Onwuemezi takes readers on a surreal and haunting journey through a landscape on the edge of time. At the border with another world, a line of people wait for the gates to open; on the floor of a lonely room, a Born Winner runs through his life's achievements and losses; in a suburban garden, a man witnesses a murder that pushes him out into the community. Electrifying and heady, and written with a masterful lyrical precision, Dark Neighbourhood heralds the arrival of a strikingly original new voice in fiction."
Last but not least, Sarah Schofield long-awaited debut collection with Manchester's Comma Press is Safely Gathered In, hitting shelves on 4 November. Sarah Schofield's stories have been widely published including in the Best British Short Stories 2020 (Salt) and The New Abject: Tales Of Modern Unease, part of Comma's Modern Horror series. A lecturer in Creative Writing at Edge Hill University (she's running a creative writing workshop as part of the Northern Lights Writers' Conference on 25 September), she has been shortlisted for The Bridport Prize and has won the Orange New Voices Prize, Writer's Inc and The Calderdale Fiction Prize. Naomi Booth, author of Exit Management, says: "Sarah Schofield is a writer with tremendous rage and inventiveness, who takes the short story to new places." Described as "powerful and touching", Safely Gathered In delves into the idea of nature versus nurture and probes at the heart of what forms us and what we, in turn, form. With hallmarks of genre fiction, particularly science fiction, the stories expose the spaces that words often fail to reach and examine how objects – both manmade and natural – can reflect the darkest manifestations of grief and disconnection. "From the child acting out a family betrayal in the comfort of her dolls house, to the sister making wind-up toys from the dead birds she finds on her doorstep, this debut collection ventures into the surreal and delivers a sense of unease that leaves us questioning why we gather the things we do…"