Manchester Collective with Mahan Esfahani at Leeds Town Hall
Johnny James, Managing Editor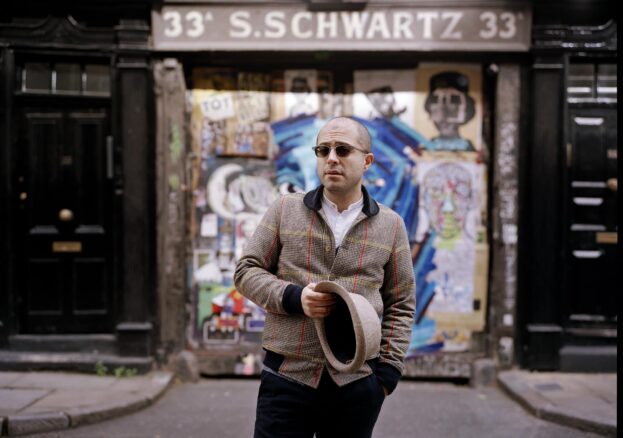 One of the city's most electrifying arts organisations, Manchester Collective have built a reputation on challenging perceptions and conventions around classical music. So too has Mahan Esfahani, the boundary-pushing harpsichordist with whom they're collaborating at Leeds Town Hall.
Mahan Esfahani is one of a small number of harpsichord players to truly embrace contemporary music. Drawing attention from critics and audiences the world over,  his forward-thinking programming and track record in commissioning new works (and even new instruments) saw him become the first and only harpsichordist named a BBC New Generation Artist (2008-2010), a Borletti-Buitoni prize winner (2009), and a nominee for Gramophone's Artist of the Year (2014, 2015, and 2017). By bringing sparkling performances and a unique musicianship to this surprisingly broad repertoire, he's working towards a lifelong ambition to reinstate the harpsichord into the mainstream of concert instruments.
With Manchester Collective, Esfahani will present a truly international programme built around a thrilling work by a musical outsider. Joseph Horovitz has never been an artist who fits neatly into the musical status quo. As a Jewish composer, born in Vienna and living in the UK, his musical influences are wide-ranging. His sensational Jazz Concerto for harpsichord, strings, and jazz kit defies easy description, much like Esfahani himself. Alongside the world premiere of a new work by British rising star Laurence Osborn, the ensemble will also present a rendition of Górecki's breakneck Concerto for Harpsichord and Strings, and a set of canons and fugues by Bach, arranged by Esfahani.
Marking Manchester Collective's first live performance of the year, this socially distanced concert is set to a be a special one. Tickets are available now via Leeds Town Hall's website.
PROGRAMME
J. S. Bach – Three Fugues and Three Canons from The Art of Fugue
Laurence Osborn – Coin Op Automata
Henryk Górecki – Concerto for Harpsichord and Strings
Joseph Horovitz – Jazz Concerto