Mahan Esfahani (harpsichord)
Johnny James, Managing Editor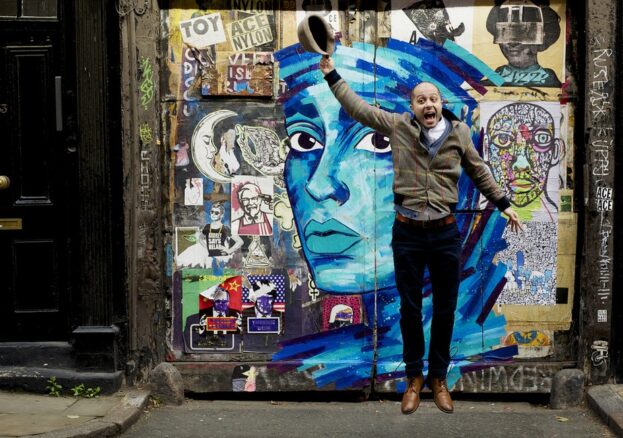 Mahan Esfahani's lifelong ambition is to help reinstate the harpsichord into the mainstream of concert instruments. To this end, he is doing wonderful things. Featuring contemporary music as well as electronics, his future-leaning harpsichord concert at the RNCM is one of the highlights of the Summer 2019 season.
In order to restore the harpsichord to its former glory, Esfahani knows that he has to run with the times. He is, as such, one of a small number of harpsichord players to truly embrace contemporary music. Drawing attention from critics and audiences the world over, his creative programming and track record in commissioning new works (and even new instruments) is pretty exciting – to the point that he remains the first and only harpsichordist to be a BBC New Generation Artist (2008-2010), a Borletti-Buitoni prize winner (2009), and a nominee for Gramophone's Artist of the Year (2014, 2015, and 2017).
Esfahani's RNCM concert, which is part of the Original Voices series, is wholly reflective of this forward-thinking approach. Creating a rare hybrid of Baroque sounds and electronica, he'll play Steve Reich's Piano Phase in a way you've never heard it played before, imbuing the piece with new textures and effects. He'll also dazzle with three pieces by contemporary composer William Byrd, as well as a wonderful piece for harpsichord and tape by Kaija Saariaho entitled Jardin Secret II. And of course for good measure, we'll hear from the more typical harpsichord repertoire: Jeanne-Philippe Rameau's Les tricotets; L'enharmonique; L'Egyptienne and Bach's Partita in G major BWV 829 – but played with hair-raising rhythmic energy and freedom.
Don't miss this harpsichord superstar in action. It's sure to be a wonderful evening.