Macbeth at Blackpool Grand
Kristy Stott, Theatre Editor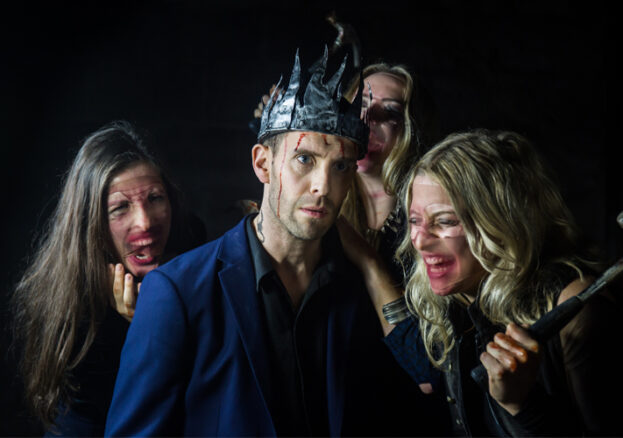 New adaptations of Macbeth pop up every few months – after all, it is one of Shakespeare's most famous plays. However, this striking new adaptation by the Mark Bruce Company is highly unique in that it decodes Shakespeare's text into a compelling physical language. Atmospheric, muscular and sensual, a cast of just nine dancers move to a diverse musical score which features Arvo Part, Schubert and Sonic Youth.
Provoked by a gaggle of witches, Macbeth and his wife, Lady Macbeth let nothing come between them and their ambition – slaughtering anybody who stands in their way, they are on a one-way street to madness and self-destruction, trapped in a nightmare that they cannot control.
The Mark Bruce Company formed back in 1991 and has garnered a string of impressive accolades including the Sky Arts South Bank Award for Dance and the award for Best Independent Company. Jonathan Goddard who takes on the role of Macbeth has previously won the National Dance Award for Best Male Dancer when he danced the role of Dracula in the company's 2013 production.
The historic Blackpool Grand provides the perfect setting for this ethereal show – balancing elegance, decadence, and genuine chill. And the lack of any dialogue forges a complete reliance on the physicality of the dancers and their facial expressions.
Drama, dance and film audiences will be drawn to The Mark Bruce Company's innovative adaptation of Macbeth. Playing out in a supernatural and corrupt world laced with jealousy, ambition and tragedy, this production is certainly a gripping must-see for dance lovers and fans of Shakespeare's Scottish play.