Lumiere Festival
Alice Hiley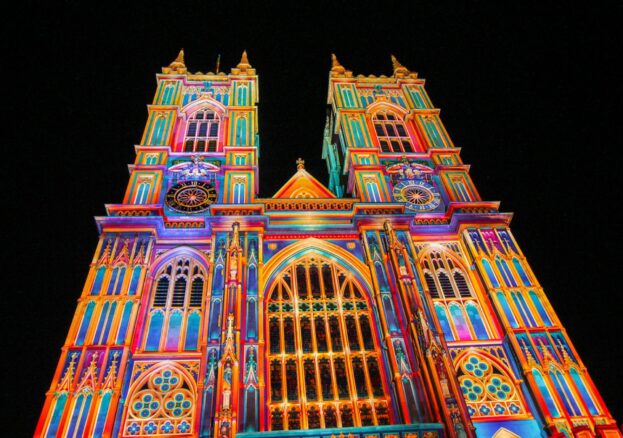 Back for 2023, Durham will be transformed into a nocturnal art experience with spectacular light installations by over 30 artists from around the world.
For over a decade, Lumiere Festival has been lighting up Durham's public buildings, parks and squares with mesmerising installations and interactive light-based artworks. The festival commissions artists from the UK and worldwide including Portugal, Sweden, Switzerland, New Zealand, Japan and Canada, tasking them with reimagining the city's buildings through light.
With an eclectic programme boasting everything from cutting-edge sculpture and LED installations to fire breathers, film screenings and lantern parades, there's something for culture buffs and families alike.
Taking place across four nights, the biennial festival attracts audiences from the North East and beyond – over 1 million people have visited Lumiere Festival since its inception. As well as projections to admire, performances to enjoy and galleries to wander around, there are drop-in writing, art and craft workshops to take part in.
Community-led works are a huge part of Lumiere. Past festivals have included poetry projects created in collaboration with prisoners at HMP Low Newton, and a musical installation which invited passersby to create projections by playing the keys of pianos.
Many of the details of Lumiere 2023 are still under wraps, but we've heard that the following international artists will be having an input into the programme: Ai Weiwei, Rafael Lozano-Hemmer, Chila Burman, Yinka Ilori and Daniel Canogar. Organisers Artichoke will soon unveil the theme of this year's festival, the 2021 post-covid Lumiere fittingly themed "light at the end of the tunnel".
If that last festival is anything to go by, this year's nocturnal spectacle will be another jewel in the city's crown.