Foot Therapy presents: Love to the World w/ Werkha and more at The Peer Hat
Johnny James, Managing Editor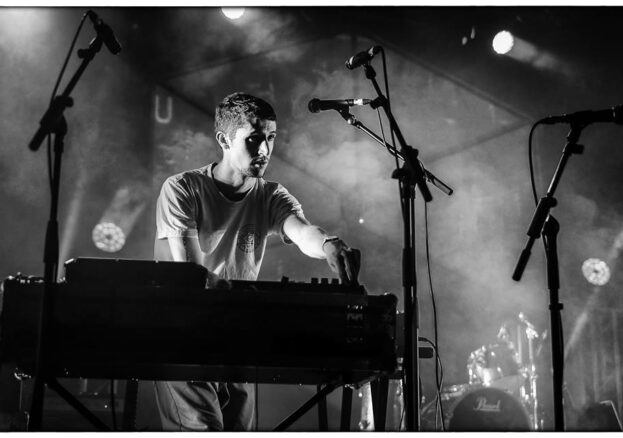 Love To the World is an upcoming fundraising event organised by Foot Therapy. Featuring live sets from Werkha, Mola Mola, Hermanito and PERiiSU, it should be a really fun, everyone-welcome kind of night packed with great music. What's more, all money raised will go to the Gaskell Garden Project, which has done some incredible work recently with regards to the unlawful deportations of the Windrush generation. It was instrumental, for example, in stopping Manchester musician Owen Haisley being unlawfully deported to Jamaica just a couple of months ago. With much work left to do, this amazing project needs all the help it can get, and if the price is watching some ace music at The Peer Hat, then it's one we're certainly willing to pay!
At the top of the bill is Werkha AKA Tom A Leah, whose album Colours of a Red Brick Raft sounds just as lush today as it did upon its release in 2014. Blending jazz, broken beats, house, hip hop and more, the record combines electronic and acoustic textures in smooth-as-silk fashion. If it's new to you, check out 'Falling Through the Wall' and 'City Shuffle' – two of the most seductive tracks. Having spent a lot of time refining his live shows recently, Werkha's performance at Love To the World is one that we're really excited about.
Elsewhere on the bill we're excited to catch Mola Mola, a recently-formed ensemble made of members from Cumbian/psychedelic electronica band Mama Racho. Offering a delicious mix of neo-soul, jazz and disco, expect music you can move to. Prior to their set, one of their co-founders, Matt Dunnett will play an additional set under the moniker Hermanito. A super-talented musician and producer, Hermanito blends sampled sounds from around the world to create a hip-hop-tinged style that's entirely his own. Expect an emotion-filled live set rooted in funky, head-nodding rhythms but featuring some unexpected turns. And to cap things all of, we're looking forward to the first ever live performance from PERiiSU, a recent graduate from Reform Radio's Soundcamp who lists Tyler the Creator, Kaytranda and J Dilla as influences.
Great music coupled with a great cause. This event is going to be a winner.