Liverpool Biennial Northern England Tour
Sara Jaspan, Exhibitions Editor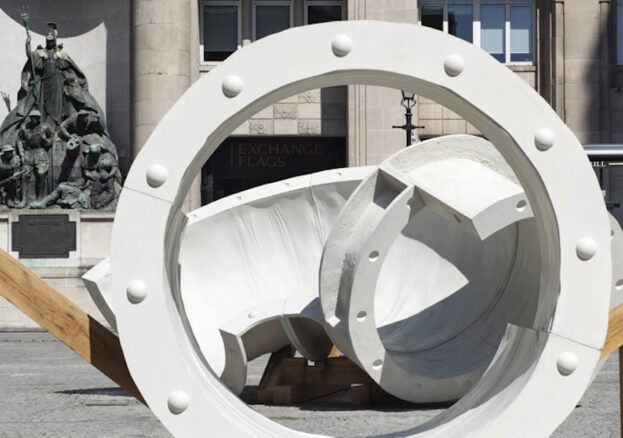 Each edition of Liverpool Biennial lasts a whole summer but goes by in a flash. This has especially been the case in recent years as the festival has rapidly expanded in size, in the numbers of artists involved and in the scale of its ambitions, making it a hard push to take in everything there is to see. As such, the Liverpool Biennial Northern England Tour, presented in venues across the North, will offer many a welcome opportunity to experience a selection of artworks from the 2018 city-wide exhibition that they may have missed the first time around. But it also constitutes much more than this. If the inaugural 2017 iteration of the region-wide project is anything to go by, alternative artist pairings and close curatorial attention to shifting contexts of place should give way to an entirely fresh set of Biennial experiences.
First stop is Hull (18 Jan-31 Mar) where Humber Street Gallery will host works by three female Biennial 2018 artists. Inci Eviner's film Re-enactment of Heaven (2018, which débuted in the bowels of St George's Hall) captures a group of singers locked in a multi-layered choreography that responds to the role consigned to women in societies dominated by the male gaze. Hovering between painting, sculpture, video and performance, Suki Seokyeong Kang's audience-activated Land Sand Strand installation (2016-18, originally presented at Bluecoat) offers a visual translation of Korean musical notation. And Annie Pootoogook's deeply poignant set of drawings, which filled a whole room at Tate Liverpool, depict the harsh realities of daily life in the Inuit community in which she grew up. (Pootoogook's work will also be the focus of a solo exhibition at Touchstones Rochdale, 13 Jul-Sep.)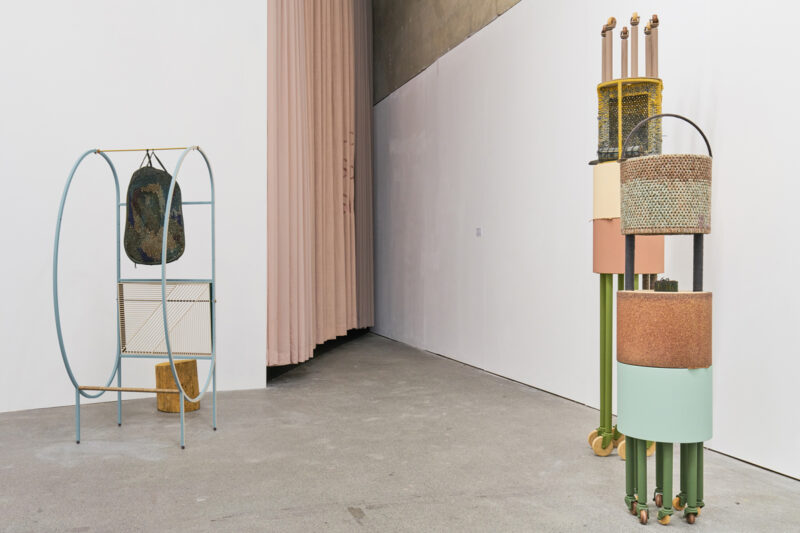 The Turnpike in Leigh is next in the series of seven stopping places along the tour. Here, Mohamed Bourouissa's Horse Day (2013) will be on show from 16 Feb-25 Mar. The film focuses on a North Philadelphia community's efforts at neighbourhood revitalisation, captured through an equestrian event which the artist designed, staged and documented. Opening a week later, at Bury Art Museum and Sculpture Centre (23 Feb-4 May) Aslan Gaisumov's critically acclaimed film Keicheyuhea (2017), reflecting on the struggles and turbulent histories of the Chechen people, will be presented alongside Turner Prize nominee Janice Kerbel's series of silkscreen posters, Fight (2018), which reproduce a choreographed combat between twelve people, exploring how violence can can both erupt and dissipate unannounced.
Perfectly relocated from the gallery context of Open Eye to Nelson Library (8-30 Jun), In-Situ will present Madiha Aijaz's film These Silences Are All the Words (2018) which explores the public libraries of Karachi, Pakistan, against the backdrop of the city's changing landscape and a linguistically-divided postcolonial state. Running concurrently over in nearby Burnley, Reetu Sattar's film Harano Sur (Lost Tune) (2018), which filled Liverpool Playhouse's rehearsal studio with the sounds of the harmonium (a musical instrument that is tightly integrated into the traditional culture of Bangladesh but in danger of disappearing) will appear in the equally unlikely setting of Thompson Park.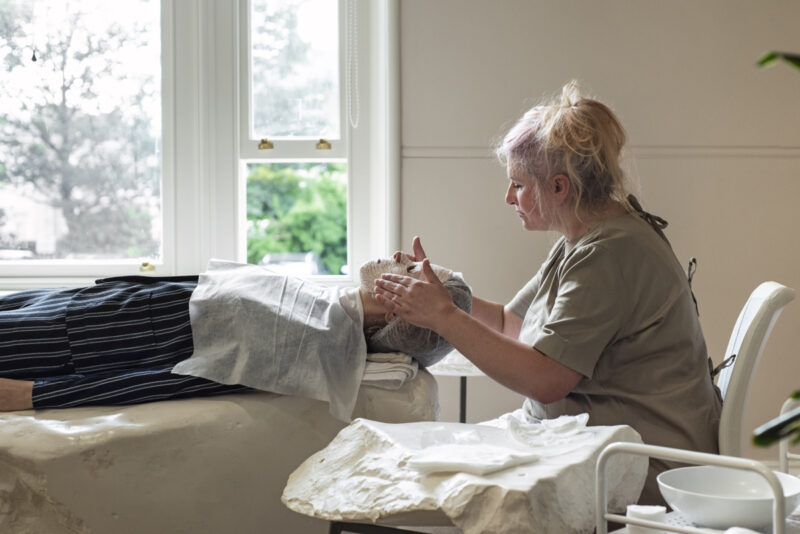 Two presentations at The Tetley in Leeds look set to bring the Liverpool Biennial 2019 touring programme to a dramatic close. From 22 Jun-13 Oct, Holly Hendry's large-scale public artwork, Cenotaph (2018), inspired by the artist's interest in the underground architecture of cities, will find a new home just outside the former brewery site along the Hunslet Stray. And finally, Taus Makhacheva's fully-functioning ASMR (Autonomous Sensory Meridian Response) Spa (2018) will be back open and taking bookings on selected dates as part of a wider solo exhibition of the celebrated artist's work from 31 Jan-3 May 2020.
Whether Liverpool Biennial passed you by this year or you diligently ticked-off every last one of the festival's multiple offerings (if so; bravo), the 2019 touring programme seems unlikely to disappoint.