Little Play Squad at LEGOLAND Discovery Centre
Shekina Rose, Families Editor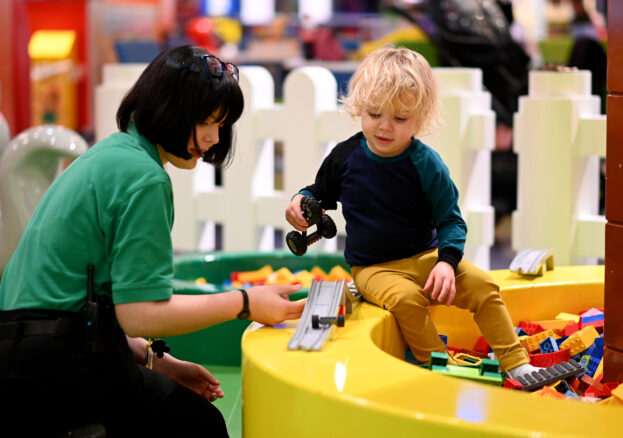 Are you ready to get creative and build new, colourful worlds with your pre-schooler? Come along to the interactive parent-child Little Play Squad Sessions at Legoland Discovery Centre at the Trafford Centre, Manchester, designed for parents and children aged 2-5.
The sessions have been carefully planned with early years experts to create a fun learning environment that not only encourages you to bond and interact with your child, but also enhances wellbeing and mindfulness, develops social, physical and cognitive development and encourages your little one to be imaginative and creative and explore the world around them.
The Little Play Squad will each month be themed around a new, fun topic. You'll explore family picnics, noisy farmyards, wintery snowy days and dinosaurs, all through playing with and building Lego. As well as play and learning activities, each session will include a wellbeing activity to help you and your child develop essential life-skills, such as improving resilience and self-control, and finding techniques to relax.
Following on from the Little Play Squad Session, you will also have the opportunity to enjoy the rest of Legoland Discovery Centre and experience the fantastic attractions on offer. Head to Miniland and explore the spectacular interactive city and have a go on the exciting rides. Put your glasses on and experience the unforgettable 4D Cinema, and what's more, you can jump, climb, build and slide in the DUPLO® Soft Play area.
The Little Play Squad sessions are taking place during term-time, Monday to Friday, from 11-2pm. Prices are £15 for one session (1 x adult and 1 x toddler), or you can purchase a £30 package, which allows you to attend three sessions over three months.