Get Chucked
Martin Kevill
On the outskirts of Manchester sits a town called Urmston, a charming little place swarming with friendly dogs and traffic cones. It's famous for being the birthplace of The Smiths frontman, Morrissey, but it's probably most notable for being the town former Stars in Their Eyes presenter Matthew Kelly called home. In recent years, Urmston has started evolving and even though the bearded enigma has all but abandoned the place, it's actually in good shape and the recent addition of Get Chucked has all but filled the Kelly-shaped void.
As a man who refuses to eat anything that had a mother, it's hard to picture Morrissey tucking into a massive beef burger, but as I stumbled into Get Chucked looking like a talentless imitation of the old romantic, I felt it was my duty to sample the freshly ground beef and BBQ cuts on offer.
Tonight Matthew, I'm going to eat loads of food and feel sorry for myself.
Settling on a burger is an enjoyable but difficult task because every option sounds like something you'd choose as your last meal and the menu reads like Rick Waller's search history. There's fried chicken, donut buns, black treacle bacon, smashed nachos, chorizo… if they legalise marijuana, people will die here.
I opted for the El Chapo with buttermilk fried Cauliflower Nuggets and House Slaw and my partner had Sticky Korean Wings and Kung Foo Loaded Fries.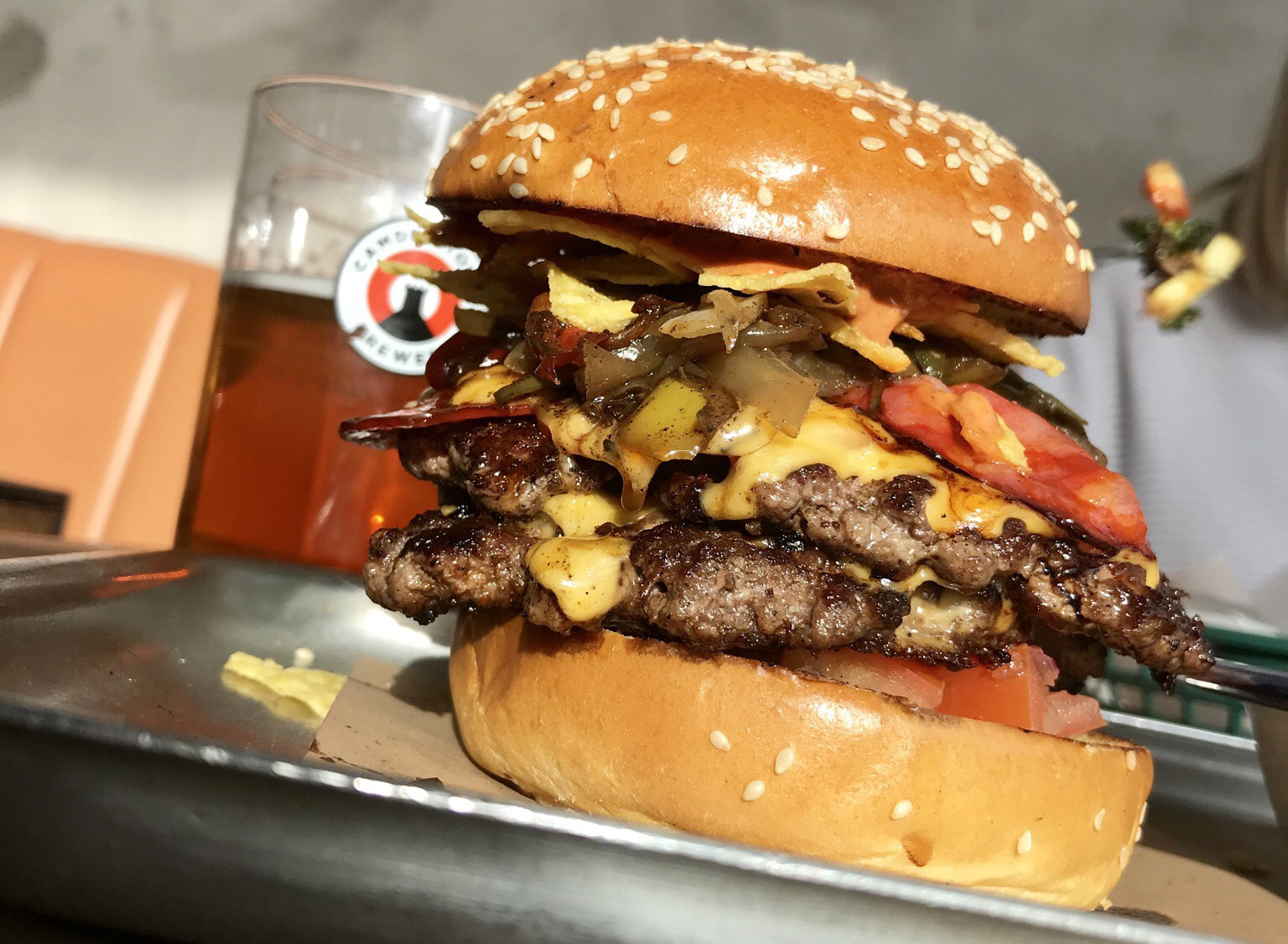 The El Chapo burger was massive, with two helpings of 100% freshly ground, secret blend beef, straddled by cheese, chorizo, smashed nachos, Pico de Gallo and chipotle sour cream. It was disgracefully big, but it looked beautiful in the Urmston haze and the beefy flavours shone through with every bite. This is a good burger and it's worth every penny.
I'll be revisiting when I'm looking for another beef-heavy blowout
The Cauliflowers Nuggets were pale in comparison; they were basically pieces of cauliflower with a truffle cheese dip. Had they come before the burger I'd have been all over them, but with the El Chapo staring back at me, I had bigger fish to fry and better things to eat. The same goes for the crispy kale-topped Loaded Fries, which were generous in size and really crunchy; I enjoyed them a lot, but the burger was everything.
The Sticky Korean Wings did stand out, however. They were sweet, crunchy and as sticky as the name suggests. I'm not sure you're ever too full for stuff like that, though. They finished me off.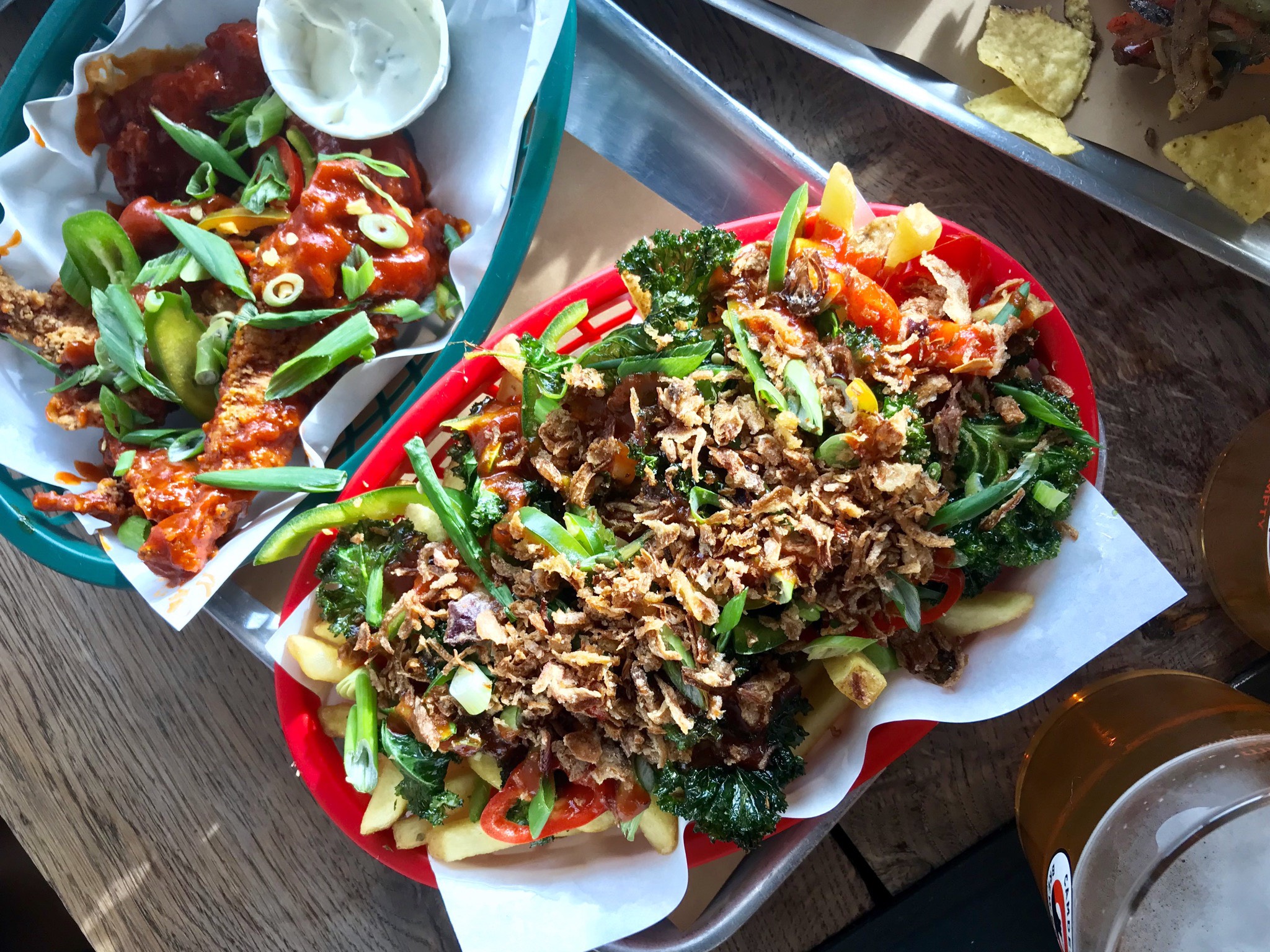 Get Chucked is a pun on a phrase I used to see a lot in my Tinder inbox, but it's also a nod the restaurant's beefy credentials. The team calls it the best burger around, made using the freshest local produce. Scott and Sean have been doing this a while now and it's no surprise it's one of Urmston's more talked-about joints.
It's a place I'll be revisiting when I'm looking for another beef-heavy blowout, but I don't think Mozza will be joining me any time soon, because Get Chucked has a very meaty menu capable of filling stomachs and sending anyone bold enough to finish their meal into a fever dream.
Girlfriend in a food coma, I know, I know, it's serious.