Leeds Film Festival
Tom Grieve, Cinema Editor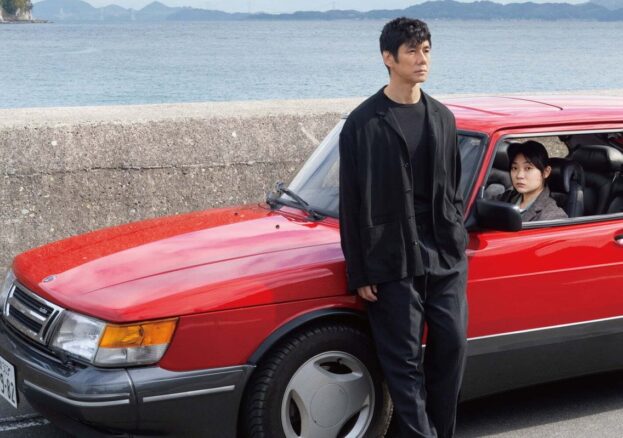 Leeds Film Festival returns this year for 2021 with screenings across the city and, for the first time, at the National Science & Media Museum in Bradford. The 35th edition is as strong as ever, including an official selection of new fiction features that includes the likes of Céline Sciamma's much-anticipated Petite Maman, Joanna Hogg's The Souvenir: Part II and Ryusuke Hamaguchi's seductive Haruki Murakami adaptation, Drive My Car.
With Leeds Town Hall and Hyde Park Picture House closed for redevelopment, this year the festival expands into Vue in The Light, as well as Leed's plush Everyman, Belgrave Music Hall and the Howard Assembly Rooms, in addition to the brand new Leeds School of Art.
The wide range of venues is matched by the range of films on offer, with a diverse catalogue of titles sure to appeal to filmgoers of all stripes. Documentary lovers can head over to the Cinema Versa selection, where Andrea Arnold's Cow offers a daring, experimental look at the dairy industry. While the Leeds Short Film Awards provides an opportunity to dive into short form filmmaking from around the world.
the full Leeds Film Festival line-up runs to well over one hundred events
For film fans whose tastes lean towards genre fare, Leeds Film Festival presents Fanomenon, a section dedicated to action, anime, horror, sci-fi and more. Our pick of the bunch is Fanomenon's closing film, The Man Who Stole the Sun, an explosive 1979 thriller from Kazuhiko Hasegawa, which screens from a 35mm archive print. We'd also highlight Julia Ducournau's tenderly transgressive Palme d'Or winner Titane, which needs to be seen to be believed.
Classic film buffs are in luck too, with a selection running under the Rear Window banner that includes Andrei Tarkovsky's seminal sci-fi Solaris, and a 35mm showing of Senegalese master Ousmane Sembène's Xala. And of course there's much much more to discover — the full Leeds Film Festival line-up runs to well over one hundred events available online and in person scheduled between 3 – 18 November.