Kids Sketch Altrincham at Hidden Altrincham Festival 2017
Gemma Gibb, Associate Editor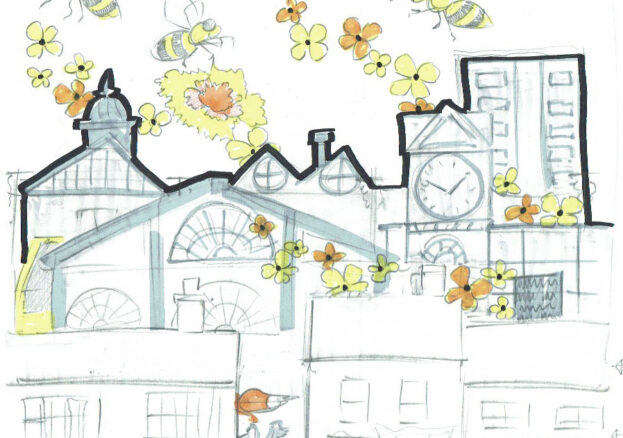 The motto of Urban Sketchers is to "show the world, one sketch at a time", creating and empowering visual storytelling, people and their communities.
This special free event aimed at young, have-a-go artists as part of Hidden Altrincham Festival 2017, is a brilliant opportunity to learn new skills and gain confidence in the most fun and supportive of environments. Led by the friendly and talented folk from Altrincham Urban Sketchers and Altrincham Open Studios, expect a journey around the streets, to see the environment in a new light and the possibilities it brings for putting pencil to paper.
The team will provide guidance on techniques in nailing perspectives and thumbnails sketching (small size, quick-fire sketches) with lots of tips, feedback and encouragement. Suitable both for those brimming with ideas and those who just want to have a go and how to start, pack a notepad and suitable clothing for the weather. Right, we're off to sharpen those pencils.