Kendrick Lamar at AO Arena
Johnny James, Managing Editor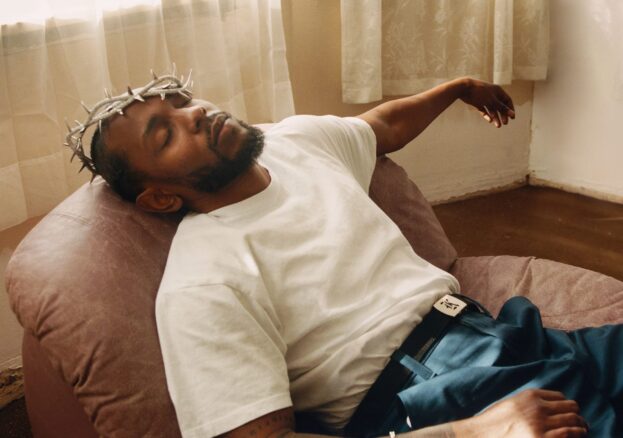 Following an excellent fifth album and a masterful headline performance at Glastonbury, Kendrick Lamar is victory lapping the world, calling in at Manchester's AO Arena on 16 November.
Multi-Platinum, Grammy-award winning artist and co-founder of creative imprint pgLang, Kendrick Lamar has achieved massive critical and popular success since his debut album good kid, m.A.A.d city dropped in 2012. Since then, he's accumulated a staggering total of 14 Grammy wins, and become the first ever hip hop artist to win a Pulitzer Prize for his 2017 album DAMN. Lamar's latest album, Mr. Morale & The Big Steppers, released in May 2022, further cements his status as one of the world's best.
What makes Lamar different from other rappers? It's not just that he's a gifted storyteller, it's not just his incredible flow, it's not just the fact that he takes big risks musically, drawing on everything from jazz to soul to the avant-garde. It's his openness to be vulnerable and flawed, and to speak eloquently and compassionately about people – himself included – who are in pain.
In the brilliantly unwieldy Mr. Morale & The Big Steppers, he wrestles with everything from the trauma of Black experience to the struggle of trans people, from the seeds of domestic violence to the false prophet of materialism. Each of these topics is refracted through the experience of either himself of his family members, bringing an intimacy to issues that are often tackled with broad brushstrokes.
As his headline set at Glastonbury proved, Lamar is an incredible performer, bringing as much dramatic flair to his live shows as he does to his albums. Aesthetically stunning, tightly choreographed and meticulously thought out, his Worthy Farm show bordered on avant-garde theatre, while Lamar, a magnetic live presence, stood at the eye of the storm, delivering his bars with an unrivalled, HD clarity. Watch it back on iPlayer and try to resist the idea of watching this kind of performance in the flesh on 16 November.