Jon Hopkins at O2 Academy Leeds
Johnny James, Managing Editor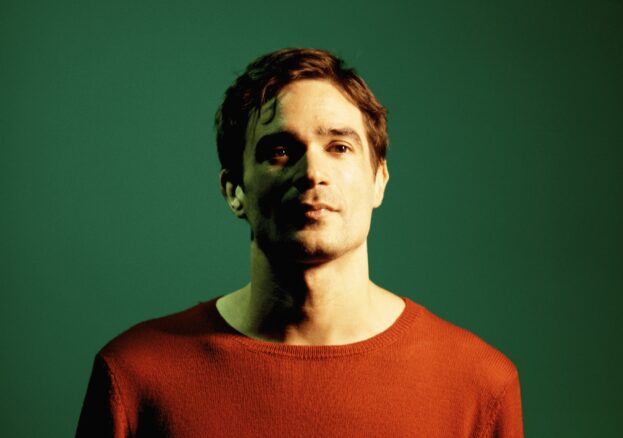 One of 2018's most dazzling albums, Jon Hopkins' Singularity saw the techno auteur take his distinct sound into epic new landscapes. Euphoric and poignant, biting and soothing, the record takes its listener on an intense trip. The same is true of Hopkins' live shows, which continue to receive huge acclaim the world over. Circling back to the north after playing at Manchester's Albert Hall a couple of months back, you have one more chance to catch the Singularity tour, and that's at the O2 Academy Leeds on the 1 March.
As a teenager, Jon Hopkins was divided between two worlds. A gifted classical pianist, he spent his days playing Ravel and Stravinsky in piano competitions, whilst his nights were spent making acid house and drum 'n' bass in his bedroom. A similar pattern unfolded upon entering a career in music. For a kind of day job, he played keyboards for Imogen Heap, Brian Eno and Coldplay. His real passion, though, lay waiting at home. Hopkins' IDM project was a sideline for years, until thrusted towards centre stage with 2013's Immunity, a work of finely-wrought electronica whose majestic journey begins at euphoria and ends at afterglow. Last May, after five tension-building years, its incredible follow up arrived.
Whilst writing Singularity, Hopkins was deep into transcendental meditation, a mantra-based practice championed by some of the world's greatest creative minds. David Lynch, for example, has said that the technique has given him "access to unlimited reserves of energy, creativity and happiness deep within," something he refers to as "pure consciousness". With this in mind, Singularity begins to make more sense. Thrumming with deep consciousness, the album feels unbound to thought, somehow tapping into something deeper. Yes, that sounds pretentious, but get yourself good and lost in the record and you'll feel it too.
As soon as the lead and title track begins, we know we're in Jon Hopkins territory. Dragging the album into being, that tell-tale angry-wasp lead synth couldn't be anyone else's. Less familiar is the vast landscape in which we find it. Placed in a huge expanse complete with foreboding thunder, this is Hopkins reaching blockbuster intensity. The following track, 'Emerald Rush', is no less epic. One of two big techno numbers, it opens with an aching, near-medicinal piano melody, before crackling with electricity and fracturing into the kind of heavyweight banger that the producer's everlasting builds leave us yearning for.
On the other side of the coin, 'Feel First Life' is a whisper-pitched, piano-led track in which Hopkins taps into something distinctly spiritual. A serene, airy ambience is created by an unbroken chain of reverb, whereby each note seems to be passing a kind of suspended state of bliss to the next one. A choir then enters, inviting us to step deeper into the track's sanctuary. It feels like transcendental meditation has not only been a creative inspiration for Hopkins, but also something that he's planted the seeds for, deep within these tracks. Could it be that some of the rewards of the practice are available to us, not by repeating our own mantras, but by losing ourselves in his?
This feeling of transcendence is very much carried into Hopkins' live shows. At the Albert Hall a few months ago, the sold-out crowd was, from the get-go, in a collective state of awe, with Hopkins' sublime live rendition of Singularity managing even greater intensity than the record. There's also simply no substitute for a club-sized sound system pumping so powerfully that you can feel electrifying tracks like 'Everything Connected' reverberating through your very bones. If Hopkins on record is meditation, then Hopkins live is meditation 2.0. His next session, which we encourage you to attend, will be held at the O2 Academy Leeds on the 1 March.