Jon Gomm at Brudenell Social Club – Cancelled
Johnny James, Managing Editor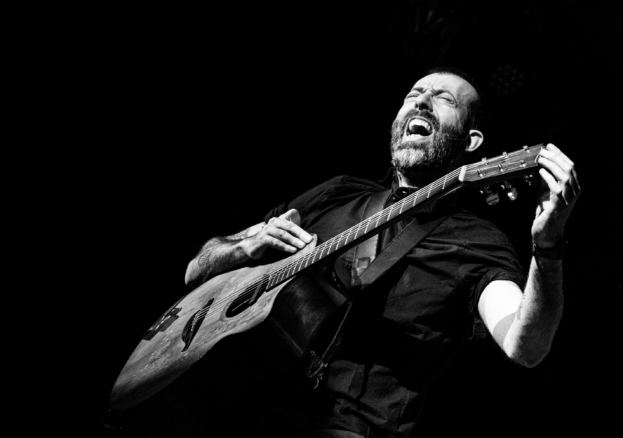 Fresh from the release of his fourth album, The Faintest Idea, Jon Gomm is performing a socially-distanced live show at Brudenell Social Club.
Influenced by everyone from Robert Johnson to Radiohead, the Blackpool-born singer-songwriter is best known for his revelatory guitar style, wherein twisting melodies, bass lines and drum sounds are created simultaneously, on one instrument. Gomm couples his sublime guitar technique with soulful vocal melodies and lyrics that traverse topics such as mental health, spiritual awakening, personal trauma and the commodification of culture.
Following the release of his first album, Hypertension (2003), Gomm operated in the shadows for nearly a decade, until his 2012 song 'Passionflower' went viral. Being catapulted from cult obscurity to mainstream acceptance was a strange experience for the fiercely independent artist, whose unwavering devotion to his craft saw him reject mainstream industry support. To this day, he remains true to his roots in the acoustic circuit of the north of England, with a favourite spot being Brudenell, where this gig was originally due to take place.
The Faintest Idea, Gomm says, "is the product of seven years of vertigo – touring the planet to thousands of faces, the birth of our daughter, the loss of loved ones. It's about a human waking up in the universe blinking at the stars, as the fleeting expression of the faintest idea."
The songs on the album are among Gomm's best – intricate, fragile and deeply emotive explorations of his inner world, delivered with the quiet assurance of someone whose very being is inseparable from his art. His six-string wizardry is as magical as ever, too. The shimmering harmonics and trademark fretboard tapping are stunning, propelled forward by knocks, scrapes and thuds that pulsate with metronomic accuracy. One surprise is the new, synthesised atmospheres that the songs exist in. This is a result of a collaboration with Australian musician Andy Sorenson, whose subtle synth parts and production work bring a contemporary edge to the simple honesty of Gomm's music.