Jadé Fadojutimi: Can we see the colour green because we have a name for it? at The Hepworth Wakefield
Maja Lorkowska, Exhibitions Editor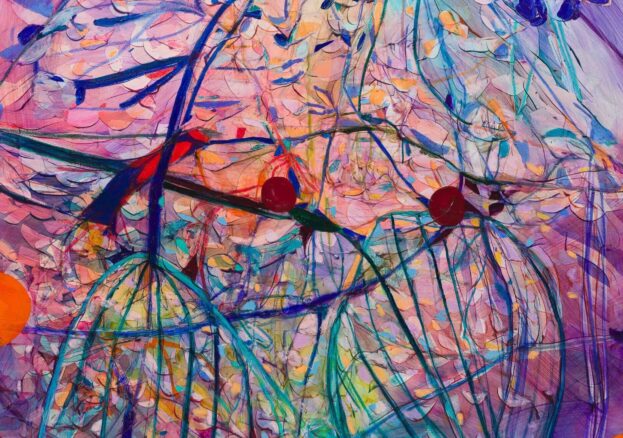 This September, The Hepworth Wakefield is giving audiences the chance to experience the wonderfully colourful world of painter Jadé Fadojutimi's art with a solo exhibition.

Fadojutimi's work is bold in every sense of the word – it's joyful in colour, complex in composition and usually monumental in scale. It vibrates with energy and pigment, bursting out of the canvas and pulls you in from across the room. There is something in Fadojutimi's work that emits a kind of positive feeling, even when the work deals with darker subject matter. Indeed, if you look at images of the artist with her work, she is always smiling as though creating it brings endless delight.

Describing herself as "a composer of colour, space and movement", it's clear that Fadojutimi's work is nourished by music and motion. Not only in the process of painting but as a viewer standing in front of the work, you will see something new every time you look away as the lines shift and morph right in front of your eyes. Her work skips between abstraction and figuration so that as soon as you recognise a familiar shape, it dissolves into colourful planes once more.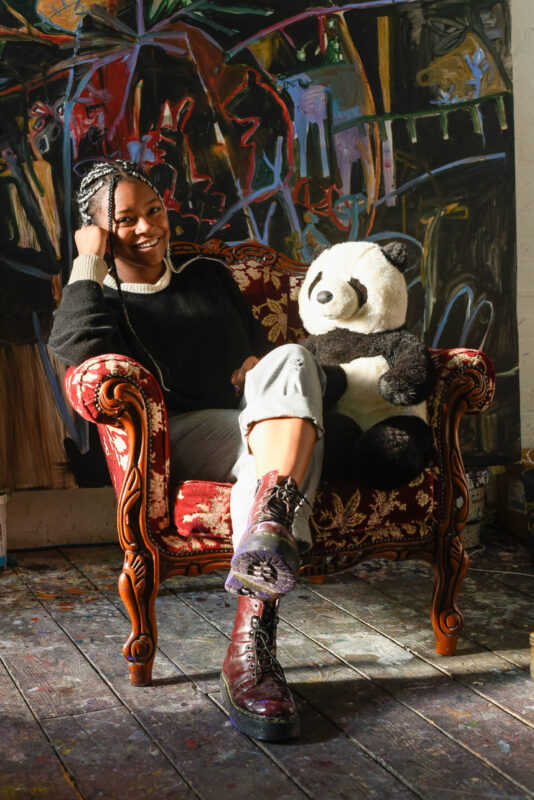 The paintings resemble visual diaries, encompassing objects and inspirations that the artist chooses out of her immediate environments, whether that's clothes, bits of writing she stops to note down while painting, or Teddy – a favourite childhood toy. Her references are intimately connected to her own sense of self and development. None of this needs to be immediately obvious though, in order to experience her work – you may just want to take in the jewel-like colours, from the neon underpainting and thick, impasto mark making to the semi-transparent washes over the top.
Jadé Fadojutimi's canvases are memorable, making the exhibition an absolute highlight in this year's art calendar. Their uniqueness can perhaps in part be attributed to the artist's young age meaning there is a freshness in her approach to the materials, subject matter and the way she talks about her work. Following the hugely successful Sheila Hicks show currently on display from the dame of textile art, The Hepoworth Wakefield will be providing audiences with yet more excellent art experiences and this is one show we truly cannot wait for.