Jaamil Olawale Kosoko: #NEGROPHOBIA
Creative Tourist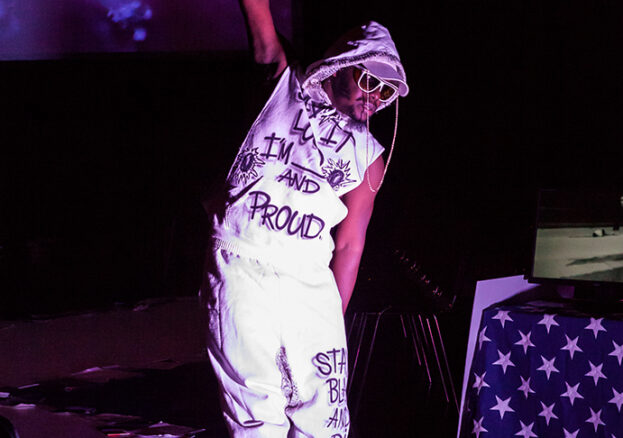 A face-off of self-revelation, ecstatic theatricality, and discomfort.
Revealing contradictory feelings of desire and fear, #negrophobia references issues related to grief, misogyny, trans identity, and Black patriarchal constructs of masculinity housed within the chaotic frame of a body and mind on the verge of psychosomatic collapse.
Post-show discussion with Prof. Thomas F. DeFrantz of Duke University, US, will follow the show reflecting on the performance of black identity and masculinity.
Age 14+