Indy Man Beer Con 2023
Anne-Marie Pattenden, Food & Drink Writer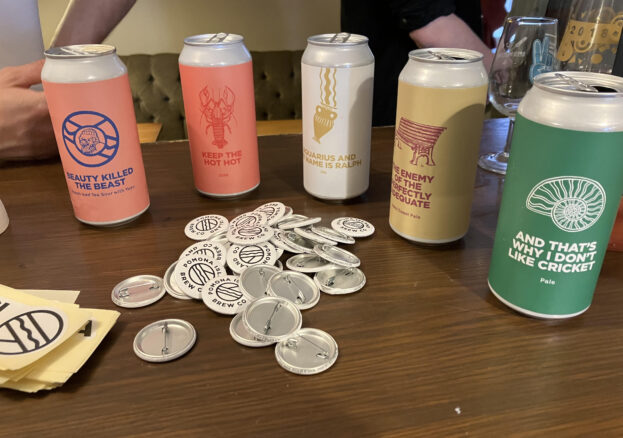 Indy Man Beer Con has been bringing together scores of independent breweries and crowds of craft beer lovers in Manchester since 2012. This year's four-day beer fest will run from Thursday 5 to Sunday 7 October in its usual much-loved venue, Victoria Baths. We caught a sneak-preview at the pre-launch party at Port Street Beer House.
First, we try a couple of beers on draught from Port Street's comprehensive selection. A delicate pink Hedgerow Sour from Queer Brewing hits all the good sour notes, and SALT brewery's Jute IPA is incredibly refreshing – the perfect thirst quencher for those upcoming thirsty sunny days.
Bringing together scores of independent breweries and crowds of craft beer lovers since 2012
Johnny Hayes from IMBC gives an overview. Indy Man Beer Con is short for Independent Manchester Beer Convention and is true to its name – no big breweries there. It features many of those excluded from CAMRA (Campaign for Real Ale) venues due to their carbonation and has always aimed to attract a more inclusive demographic than pre-existing festivals of the old CAMRA mould. There's amusement over The Guardian calling it a festival 'held in the crumbling splendour' of Victoria Baths, (chosen as the festival's iconic venue after attending a friend's wedding there).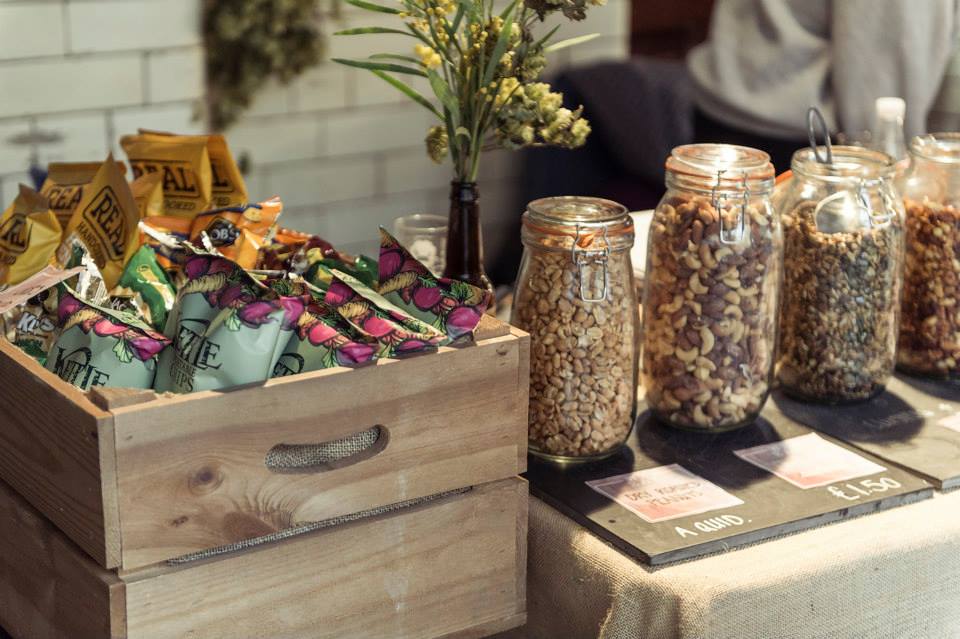 Although set up to celebrate UK beers, IMBC was rather US-focused pre-pandemic. Now the explosion of local breweries means they can make a sustainable return to the UK, working with Net Zero to help breweries reduce their carbon footprint and trying to keep the cost of entry affordable. Keeping the cost of living crisis in mind, tickets and token bundles are frozen at last year's prices.
Tickets and token bundles are frozen at last year's prices
After the talk, we try a few samples from some of the breweries already booked to appear this year. In attendance are Pomona Island Beer Co, Queer Brewing and Zapato. Just as there will be at the festival, there are some fantastic options ranging from pale ales to DIPAs, sours to imperial porters, and everything in between. Our favourite is Pomona Island Beer Co's collaboration with Kong's Fried Chicken, Beauty Killed the Beast: a peach iced tea sour with yuzu. IMBC will keep booking more breweries until the last moment but hope to have the full lineup ready by July.
There's also a little preview of the food on offer in the food village – on this occasion, Great North Pie Co line our stomachs with a delicious suet pudding, beefy with a strong hit of Worcestershire sauce, peas and a rich gravy. Vegan guests were delighted by a wonderful mac and cheeze which has a flavour of turmeric and other curry spices running through it. A crispy fried onion topping brings it alive.
Single session tickets range from £14-19 each (or £75 for the entire festival), include a commemorative beer glass, and are available along with token bundles online now via the link below. Be quick: they're selling out fast.