House of Suarez: Vogue Ball at Manchester Academy
Kristy Stott, Theatre Editor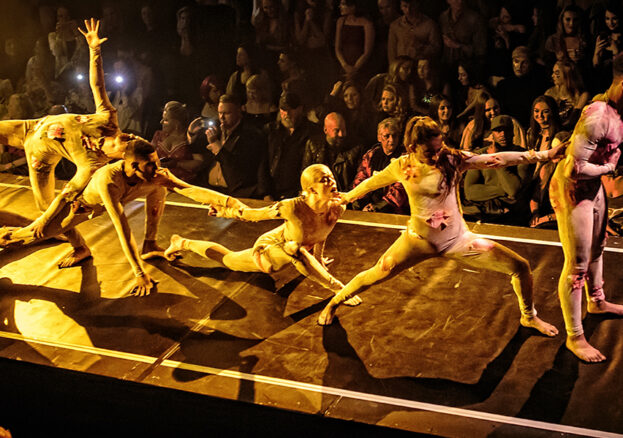 One of the most exciting events on the dance calendar is back up North this February for its largest Manchester event to date. The House of Suarez Vogue Ball promises to be a spectacular highlight of the Queer Contact Festival 2018.
This is the dance event of all dance events as each of the Vogue House teams, strutting and dancing down a huge runway, compete to be crowned Queen V. It's a night of celebration, flamboyance, flashes of colour and energetic physicality. With more elaborate costume changes than Madonna, the dancers display brilliantly inventive movements to a fresh club soundtrack. Hosted by the House of Suarez regular – the exuberant Rikki Beadle-Blair, who has recently been awarded an MBE. The gay rights activist, actor, director and musician strikes a superb rapport with the audience.
The event is organised by Darren Suarez, artistic director of the House of Suarez, who has developed a signature dance fusion incorporating elements of contemporary and classical dance with the Vogue movement of 1970's/80's New York. Inspired by the ancient Egyptian Hieroglyphs and the famous model poses of Vogue magazine, Vogueography began in the clubs of America, as young black men, condemned by their families for their sexuality, reclaimed the night in a show of colour and movement. The House of Suarez Vogue Ball is a tremendous celebration for the LGBTQ community.
Following the main event, there is the opportunity to party the night away at the post-show event, Manchester Is Burning, with music from DJ Paulette.
The House of Suarez Vogue Ball features meticulous choreography, outlandish costumes and an exceptionally high standard of dance performance – and all set to the perfect club soundtrack. The House of Suarez celebrated its ten-year anniversary in 2016 – it's an exciting time for the company and this event promises to be a thrilling night out in Manchester.