Grimmfest at the Mini Cini/ Fright Night & The Lost Boys
Tom Grieve, Cinema Editor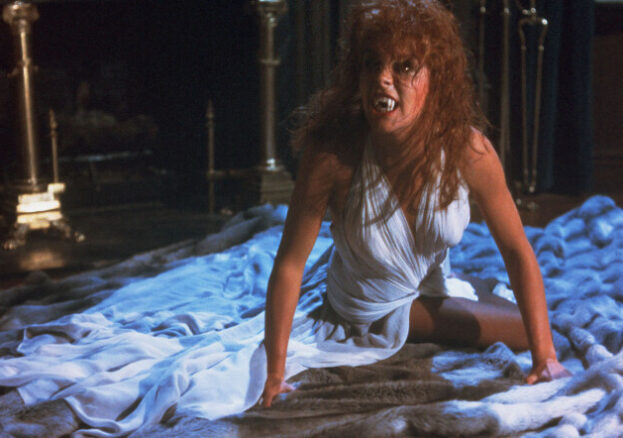 Proving that there's more to the vampire movie than gothic castles and big capes, Grimmfest have lined up a double bill of entertaining eighties horror comedies that brought the bloodsucker right up to date.
Starting with director Tom Holland's 1985 suburban shocker Fright Night, audiences are invited into the house of scary movie aficionado Charley Brewster (William Ragsdale) who is convinced that his new next door neighbour is a vampire. When nobody believes him, the teenager is forced to enlist the help of the person he can think of — a former television star (Roddy McDowall) known for his on-screen vampire slayings. Beloved for its self-aware, schlocky combo of teenage kicks, gory prosthetics and genuine wit, Fright Night is makes for a perfect partner for Grimmfest's second film.
The Lost Boys needs little introduction for those with even a passing interest in vampire flicks. Joel Schumacher's 1987 romp helped launch a whole stable of young Hollywood stars — Jason Patric, Corey Haim, Corey Feldman and Kiefer Sutherland amongst them — as comic book nerds do battle with a hip, leather-jacket-and-sunglasses gang of vampires for the soul of a small town in northern California. A blood under the boardwalks classic with Echo & the Bunneymen on the soundtrack, Schumacher's film remains a touchstone in the cool vampire sub-genre (see also: Near Dark, Blade, Buffy the Vampire Slayer).