GoGo Penguin: Koyaanisqatsi at RNCM
Johnny James, Managing Editor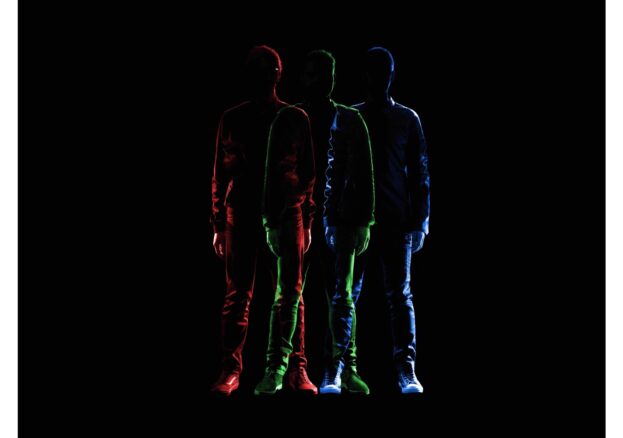 In a powerful fusion of live music and film, GoGo Penguin present their original score to Godfrey Reggio's cult film Koyaanisqatsi, which they will perform alongside a screening of the film at RNCM.
Originally released in 1982, Koyaanisqatsi uses slow motion and time lapse footage to capture the earth's beauty. Focussing on the uneasy relationship between the natural world and modern technology, its story unfolds without the use of text, narration or dialogue. Instead, the film relies on the dynamic interplay between image and sound.
American minimalist Philip Glass wrote the original soundtrack. Simple yet powerful, the repeating motifs and swelling intensity of his music works in perfect synchrony with Ron Fricke's dramatic cinematography. This unconventional melding of image and sound was heralded as a new art form upon its release in 1982. Since then, Koyaanisqatsi has gone on to inspire waves of filmmakers and composers around the world.
Three of the film's many devotees are Rob Turner, Chris Illingworth and Nick Blacka, better known as GoGo Penguin. In 2015, the Manchester jazz trio announced that they had written their own score to the film, commissioned by HOME for its opening season. This announcement made perfect sense. GoGo Penguin's richly emotional, viscerally powerful music is so naturally cinematic that it begs to be paired with such epic footage as that offered by Koyaanisqatsi.
Moving from fragile beauty to violent frenzy, every ebb and flow of GoGo's rich new score moves with the tide of Reggio's masterpiece. Equally as effective as – but vitally different to – Glass' soundtrack, it offers a new, contemporary experience of the film, and also, a new experience of the band. At RNCM, expect the trio to take their unique brand of jazz-meets-minimalism into new terrains. Acoustic jazz will battle with with visceral electronics, swelling dissonance with lush harmony, all reflecting the literal meaning of Koyaanisqatsi: 'life out of balance'.
Multiplying the awe that Reggio's film inspires, this event promises to be an over-whelming audio-visual experience that will appeal to fans of GoGo Penguin and cult cinema in equal measure. Tickets are selling fast, so to avoid disappointment, book now!