Geronimo Festival at Arley Hall – CANCELLED
Shekina Rose, Families Editor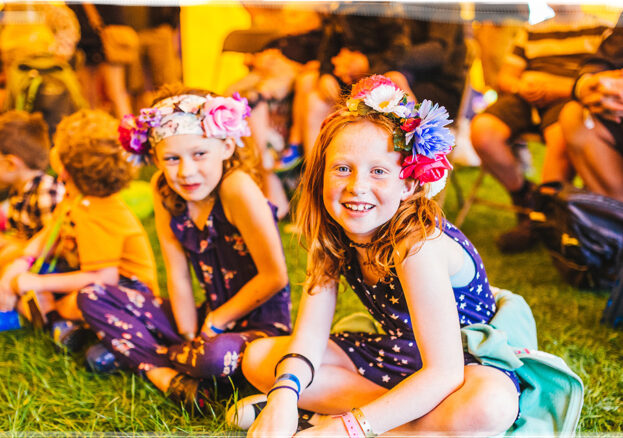 Geronimo Festival at Arley Hall returns in 2023 at an earlier date of 26-29 May 2023, and as always the festival described as 'Glastonbury for Kids' is set to be packed with heaps of activities, events, food stalls, music, camping and all sorts of FUN for families.
Similarly to last year's incredible line up, this year Geronimo Fest is set to be just as fun if not MORE! Families can expect happy circus shows, exhilarating fun fair rides, parkour, Monster Trucks, archery, axe throwing, tree climbing, zip-line, Rockaoke, mini rovers, bouncy castles, cardboard cities and so much more.
Headline names include Katy Ashworth, Clint Boon, Dave Sweetmore and Rockin' Rhinos (to name a few). And watch out – you might also see DINOSAURS!
Head to the circus for "Fantasy & Fairies" featuring adagio, aerial silks, aerial straps, crazy juggling, aerial hoop, contortion, aerial loops, High Bicycle and the one and only Mr Slinky. And for adrenalin junkies, head to the 'Adrenalin Zone', where you can experience a zip line, go tree climbing or visit the Motorcycle 'Wall of Death', as well as many other activities designed to give you a thrill!
Animal lovers can go camel riding, meet ferrets, and get up close and personal with dinosaurs if they dare. For the littlest festival goers, there's all sorts to do at the Geronimo Festival, including mud kitchens, soft play, sensory baby raves, cinema time and so much more.
The campsite at the venue features both options to either bring your own tent, caravan or motorhome or take advantage of Geronimo's various glamping options which include dreamy Arabian Bedouin Tents, Cosy Cubes or bright and cheerful Tangerine Tents.
Hungry? Foodies will not be disappointed, with an array of stalls dotted around the site, catering for a variety of tastes and requirements.
The Geronimo Festival is recommended for families with children aged 13 and under, but there is something for everyone to enjoy at this inclusive, dynamic festival. Book your tickets today.