Gecko: The Wedding at Liverpool Playhouse
Kristy Stott, Theatre Editor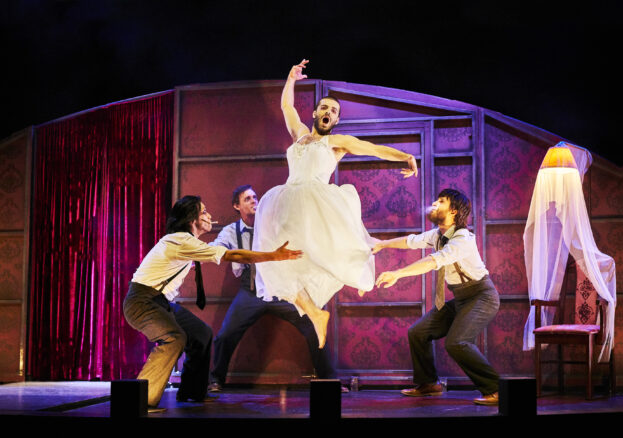 Gecko's shows are hugely visual and vigorously imaginative – always striving to put the audience at the heart of the narrative and leaving their work open to individual interpretation. In The Wedding we are encouraged to explore the idea that we have entered into lawful matrimony with the state – in return for taxes and loyalty, we will be protected. However, what happens if this balance shifts and the terms of the marriage begin to change? It's a relevant topic to many people living in Britain right now in the midst of a divorce from Europe.
In their undeniably captivating physical theatre style, Gecko's aim is not to explore and resolve issues – they are a company who present and deal in images and metaphors, leaving their audience capable to draw their own meaning. Incidentally, The Wedding came long before the decision to leave Europe and was inspired by the volatile union between state and individual and the complexities of human nature.
During The Wedding, the performance space becomes a portal for celebration, for uncertainty and maybe even rebellion. Expect a fusion of physical theatre sequences, contemporary dance, mime and clowning blended with an intelligent lighting design and atmospheric soundscape. Where spoken word is used, it is the performer's native tongue – the words blur creating a beautiful effect.
Haunting, evocative and compelling, Artistic Director Amit Lahav is renowned for constantly evolving and reviewing pieces – never admitting any work as being finished or complete. Like all Gecko shows, The Wedding is likely to keep changing right through to its final performance. Capturing the true beauty of live art – Gecko's The Wedding is a stunning piece of physical theatre that demands to be experienced.