From Shore to Shore at the Yang Sing
Kristy Stott, Theatre Editor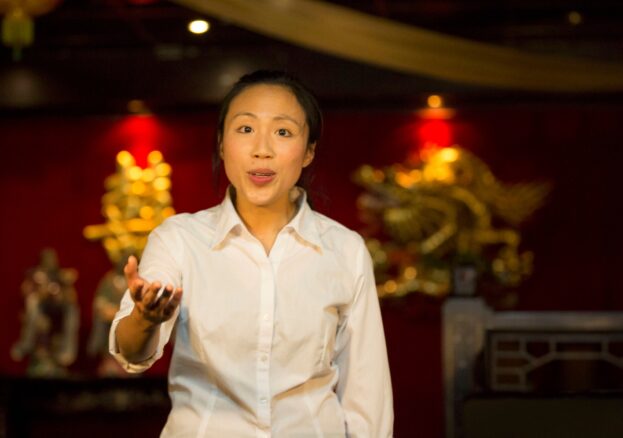 Taking place in the Yang Sing restaurant in Manchester's China Town, From Shore to Shore is a theatrical performance accompanied by a Chinese meal.
Blending English, Mandarin and Cantonese, this innovative performance will weave together three confessional and emotional stories – offering audiences the chance to connect with, understand and reflect upon Chinese experience in the UK today.
Cheung Wing is escaping from war, Mei Lan has had enough of the potato peeler, and Yi Di strives endlessly for her parents' approval. In this performance piece the award-winning writer, Mary Cooper, along with multilingual collaborator, MW Sun, draws on real-life stories to create a powerful and insightful new drama.
Of the performance and its creation, Mary Cooper said, "The extraordinary stories I heard and the diversity of voices within the Chinese diaspora made me realise how little I knew of the experiences of the Chinese communities in the UK. Despite being the fastest growing ethnic group in the UK, their stories and voices were largely invisible and unvoiced within the cultural mainstream".
With acclaimed director David K S Tse at the helm and a cast of seven actor-musicians, From Shore to Shore depicts a century of Chinese history through clever storytelling; tales of love and loss, struggle and survival.
The ticket price includes a delicious two-course meal. There will be vegetarian, vegan, halal and gluten-free options available. Food and its relationship to love and survival are important themes in the play and the restaurant setting of the Yang Sing will serve to enhance and underline these connections.