Francesco Tristano: Goldberg City Variations at RNCM
Johnny James, Managing Editor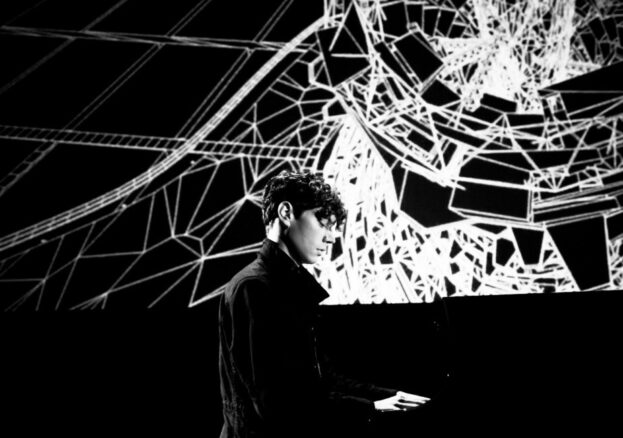 Francesco Tristano is a Barcelona-based pianist and composer who prides himself on his forward-thinking approach to music. Following a very classical course in his musical training, he attended some of the best music schools in the world to study baroque and contemporary classical music. After winning awards in many prestigious competitions for his interpretations of Bach, Ravel and Berio, he moved to New York to study at the revered Julliard School. It was there that his focus somewhat changed. Frequenting the city's booming clubs, Tristano's eyes were opened to the world of electronic music, and he started experimenting with piano interpretations of popular techno tracks.
His first solo album Not For Piano saw the 25-year old Tristano cover the likes of 'Strings of Life' by Detroit-techno pioneer Derrick May and 'The Bells' by techno legend Jeff Mills. With dapples of electronics adding extra light and shade to the piano tracks, he interspersed these covers with his own modern classical compositions. Tristano continued this pursuit of an organic classical-electronic crossover in his following albums. The most notable of these is the outstanding Idiosysynkrasia, which he recorded at techno legend Carl Craig's Planet E studios in Detroit, surrounding his piano with machines.
At the same time as all of this wild experimentation, Tristano has kept one foot firmly planted in the strictly classical world, recording albums filled with the works of Johann Sebastian Bach, Dieterich Buxtedude and John Cage. The same year as he released Idiosysynkrasia, he also released his interpretation of The Goldberg Variations, which he played with mastery. On the 2 October, an RNCM audience will be treated to Tristano's rendition of Bach's most ambitious work. However, with the innovator's gaze always directed towards the future, this won't be your average Bach concert.
Tristano will take the audience on a journey of discovery, building a digital cityscape in real-time using piano and computer. Via an on-stage projection behind the pianist, Bach's pioneering music will conjure a similarly pioneering vision of future urban redevelopment. This idea of the 'Cosmic City' first appeared in the seminal publication Music and Architecture by engineer and composer Iannis Xenakis. Tristano's 'Cosmic City', which focuses on vertical development, will progress in tandem with the music, combining Xenakis' dreams with Bach's breath-taking work. The first UK performance of this most ambitious project, this is not a concert that you want to miss.