Fatoumata Diawara at Band on the Wall
Johnny James, Managing Editor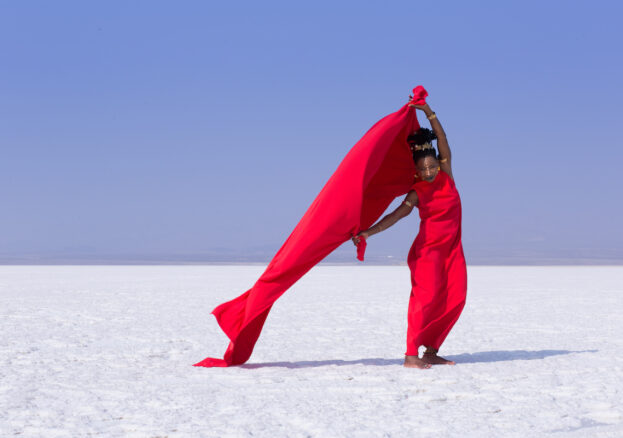 For nearly a decade, Fatoumata Diawara has been a standard-bearer of modern African music. Respecting tradition while furrowing her own path, the Malian singer and guitarist's music is a joy on record and a revelation live.
Released in 2011, Fatoumata's debut album Fatou made her one of most hyped African artists on the planet. Released following some amazing collaborations – she performed and recorded with the likes of AfroCubism, Orchestre Poly-Rythmo and Herbie Hancock – this album represented a gleaming new beginning. 'Kanou' is a tender opener about a love turned cold, and sets a high bar in terms of sonics and songwriting. Next, the jazz-funk 'Sowa' gives us the groovy reverie that the Paris-born artist is now synonymous with, before things get more sensual with acoustic guitar-lead tracks 'Makoun Oumou' and 'Alama'.
2018's follow-up saw Fatoumata ascend to new heights. Spanning Afropop, funk and blues, the effervescent Fenfo won a Grammy Award nomination for Best World Music Album. Largely sung in the Malian Wassoulou language, it covers universal subjects like respect, humility, love, migration and family. 'Kanou Dan Yen' is an early standout. Replete with airy Kora (played by Sidiki Diabaté) and soulful vocals, this track lambasts traditions that prevent different ethnic groups in Africa intermarrying. 'Negue Negue', by contrast, is an upbeat, funk-indebted dance track. It's the album's opener, though, that leaves the biggest impression. Built out of hip-swinging funk guitars and swirling, layered vocals, 'Nterini' is a majestic delight that encapsulates the artist that Fatoumata has become.
As seductive as this music is on record, it longs to be sung and danced to in a live setting. After watching her afternoon set on the West Holts stage at Glastonbury, we felt that Fatoumata was one of the weekend's standouts – an amazingly energetic performance (even though she was heavily pregnant) that brimmed with pure love for life.
We can't wait to watch her do her thing again at the intimate Band on the Wall.