Family outdoor arts at Festival No. 6 2017
Gemma Gibb, Associate Editor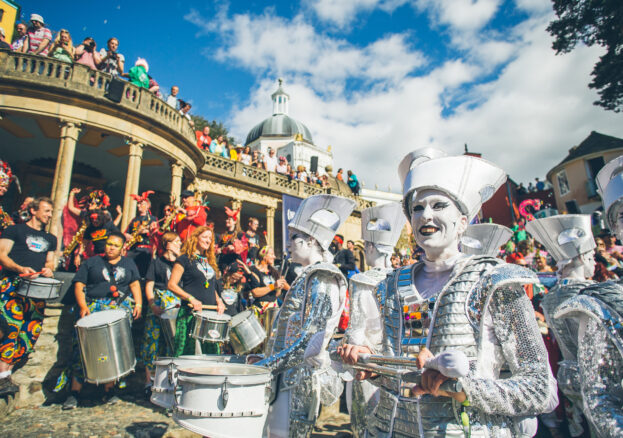 Festival No 6 offers one of the most picturesque settings  for families to enjoy some of the best new outdoor theatre and creative experiences together.
Legendary and totally bonkers Welsh street artists Kitsch n Sync Collective will be providing uproarious antics and the most curious characters to encounter across the weekend. Expect bizarre behaviour and cracking vintage-inspired costumes.  Meanwhile, get practicising your high kicks for a 1920s Parisian dance off between the Can Can and the Charleston at the Oulala Cabaret show from dance artist Lucie Labadie and seek out "The Space Shed" for Unlimited Theatre's tale of How I Hacked My Way Into Space.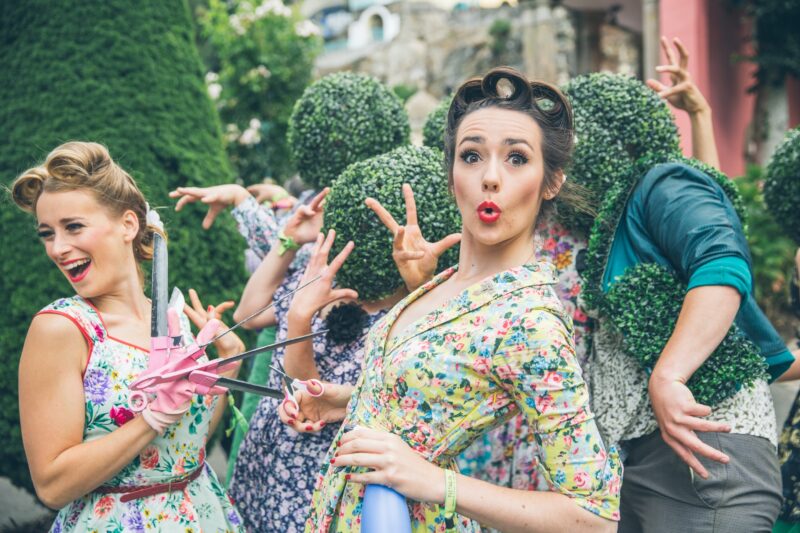 Stretch those musical muscles in showman Gary Bridgen's Uke Can Do It Ukelele Orchestra and gain some vital skills in Pirate Training Camp. Be mesmerised by incredible circus artists and aerialists Amy Panter, Alpha Marks and Leyla Rees, sure to leave your heads in a spin.
Festival No. 6 is brilliant at spectacles and this year will be no exception with a highlight being a Sgt Peppers themed Carnival No 6 to mark the 50th anniversary of the album. Dressing up is of course actively encouraged.