Dunham Massey Ice Cream Parlour
Gemma Gibb, Associate Editor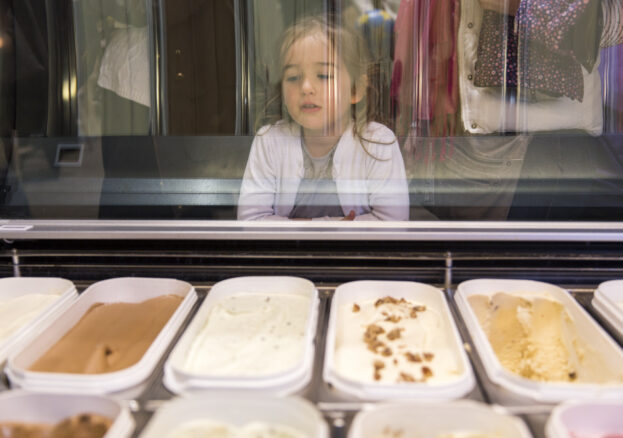 A day at Dunham just ain't complete with a visit to the ice cream parlour to end all ice cream parlours. Gelato and desert aficionados may even argue it's even reason for a visit itself.
Housed in an evocative 18th century stable block, choose from over 20 flavours by local Cheshire ice cream creators, Snugburys.
Even the expected flavours have a luxury twist including real vanilla, dutch chocolate and fresh strawberry.
But let's skip to the grown up flavours. Highlights here include sea salt caramel, honeycomb, toffee crumble, rum and raisin, raspberry ripple, cappuccino coffee and creme brulee.
We love the range of portion control encompasses child-sized cones for the smaller belly to triple cone challenges.
Fear not the lactose intolerant among you. A decent dairy-free range includes the likes of mango, lemon and raspberry sorbet.
There's the option too for even more liquid deserts with milkshakes and sorbet slushies galore which can be made in a flavour you request.
Light snacks and fresh tea and coffee here also help revive adventurers old and young, ready for the new Midnight Garden trail this summer.
Take a look at the rest of the stable block which includes the South Stables in their original state with shadowy projections and sound effects evoking the sights and sounds of the stalls and the animals they would have once housed. A rare surving example from an era when horses were the most popular means of transport, this place housed horses (including race horses), carriages, ponies and even cows.
The North Stables meanwhile reflect the advent of cars in the early 20th century. Converted to a motor house and garage check out Lord Stamford's 1935 Morris Ten Four which is on proud display.