Drive and Dine – Nell's Pizza Pop Up at Common
Ben Williams, Managing Editor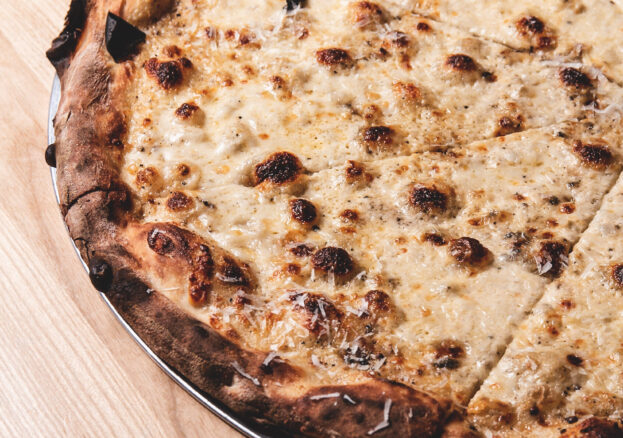 Despite the confusing signals from the government and the sudden rush to beaches and beauty spots across the UK, lockdown isn't actually over. When it is, one of the first places we'll be heading is Common, a regular haunt for our team and probably the most innovative bar in Manchester.
Until that sweet, sweet moment, Drive and Dine – Nell's Pizza Pop Up is here as they fire up their ovens for a return to Common to deliver a click and collect/Drive-thru pizza and beer experience. Order your 16-inch, NYC-inspired pizzas via the Common app which you can find on the link below. The process is pretty simple, choose your collection slot, customise your pizza and add beers, wines or soft drinks to your order.
Jonny, the founder of Nell's Pizza, says "we are about the best dough, the best ingredients, simply treated with care and attention. Our dough is slow-fermented over 36 hours to allow for a perfect combination of strength for folding and lightness for enjoyment". Nell's Pizza is made using 100% British organic flour and Cold Pressed Rapeseed Oil.
Nell's were all set to become a regular feature at Common earlier this year until you-know-what happened. We're delighted that pizza found a way, we're also excited to find out more about their  'bake at home' pizzas which are apparently in development and promise perfect pizza from your own oven in just 8 minutes. Keep your eyes out for more info, the bake at home pizzas will be available via a mail order service, for those who can't make it down to Common.
For who can make it into town, Nell's Pizza Pop Up is open from Thursday to Saturdays. Enjoy a little slice of the Common experience at home.