Down With Homework: Simpsons Quiz
Ian Jones, Food and Drink Editor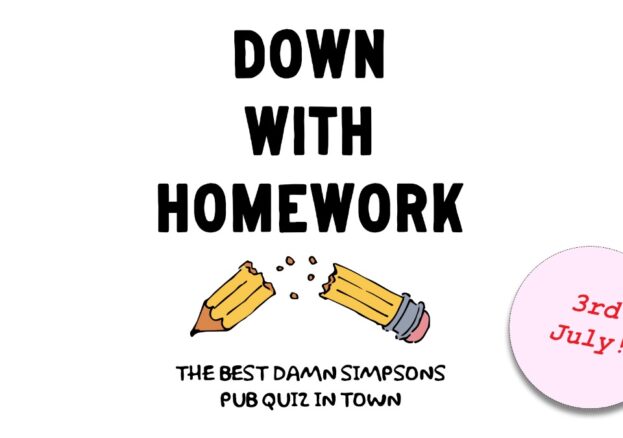 Love a pub quiz? Love The Simpsons? Prepare to enter Simpsons pub quiz heaven with Down With Homework, courtesy of the A Lovely Time crew. In their own words, it's the best damn Simpsons pub quiz in town. And who are we to disagree?
It's based at Grub's wonderful Chapeltown Picture House, and hosted by quizmaster extraordinaire, John Stansfield who you may know from Quizmodo and Pencil's Down, among many other city-enhancing events.
The best damn Simpsons pub quiz in town
Down With Homework promises to take a deep dive into Simpson lore to separate the Radioactive Men from the Radiation Dudes. Taking place at 3pm on Sunday 3rd July this is a quiz for true Simpsons fans who feel they can outdo anyone else who knows their stuff about the animated yellow-skinned legends (the term legend only applies from season one up to and including season ten, and I'll die on the hill, so help me god).
Prizes come courtesy of Simpsons bootleggers The Second Best Damn Pet Shop in Town and fancy dress is encouraged with extra gifts for the best dressed. Teams no bigger than 6 are permitted. Sign up using the link below.
And remember: a noble spirit embiggens the smallest man.