Death and Birth In My Life at The Whitworth
Kristy Stott, Theatre Editor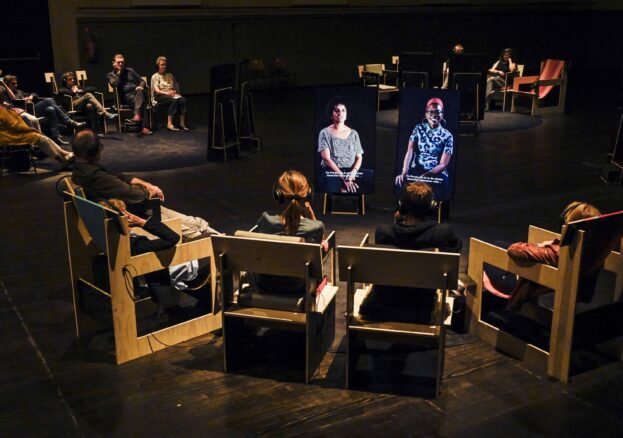 Death and Birth In My Life invites the audience to listen in on a series of intimate conversations about the most moving and challenging experiences in life.
Created by Mats Staub, an interdisciplinary digital artist, Death and Birth In My Life has been developed with staff from the Intensive Care Unit at Manchester Royal Infirmary. The powerful video installation focuses on the experiences of death, grief and end-of-life care.
Presented at The Whitworth, the piece brings together people to tell their experiences of death and birth. Using a video installation, the work will also bring conversations from other places and regions to allow for a shared experience around these universal themes.
Berlin-based Mats Staub creates art which intersects theatre and exhibition, literature and science. His work often is rooted in a deep fascination for the most significant moments in people's lives – personal and universal – and how we can use these moments to connect with others.
Staub has been conducting discussions for his installations for more than a decade. For My Grandparents, he interviewed over 300 grandchildren, in 14 different cities. Since 2012, he has worked in eight countries, over three continents, to bring 200 video portraits for 21 Memories of Growing Up.
In Death and Birth In My Life Staub extends these experiences to capture the moment when two people meet. Within a clearly defined artistic framework, two people are brought together to share personal stories around care and loss. The two people sharing the conversation are filmed during the dialogue, from both a speaking and listening perspective, and ethical dilemmas are confronted with honesty and warmth.
A powerful installation tackling important issues around death and caring, Death and Birth In My Life confronts difficult subject matter, how we deal with it in conversation and the art of listening.