Creative Writing Workshop: Fairytale Factory
Sarah Gaffney-Lang, Families Editor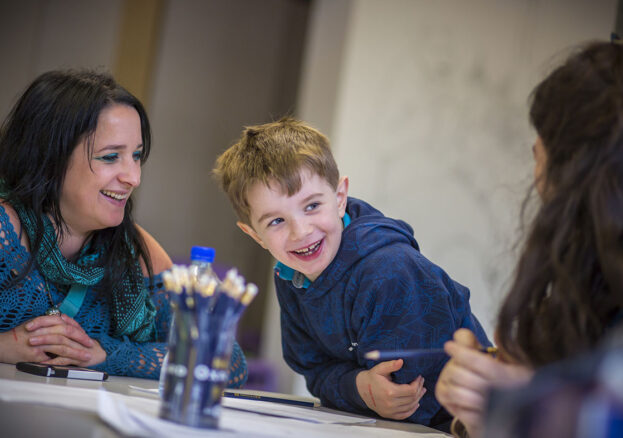 Join Seven Stories (The National Centre for Children's Books) on a journey of literary discovery as your tots become budding writers in their Creative Writing Workshop: Fairytale Factory turning their wackiest ideas into real, tangible tales.
This interactive and lively workshop is run by two writers from the Children's Literature Unit at Newcastle University who are bursting with terrific tips and tricks for reimagining old classics.
To kick things off they ask things like: "What would Cinderella use a smartphone for? How would the Princess and the Pea sound as a poem? What would happen if Snow White met the Big Bad Wolf?" Food for thought, eh?
So, forget everything you thought you knew about fairytales and prepare to rehash, remix, and generally chuck out the rule book!
Not only will this provide the perfect opportunity to give that new Christmas stationary a run out, but more importantly, your family will leave the session with a unique story to be super proud of.
Ready to get creative? We think crafting a modern fairytale will be right up your little one's street.
The Creative Writing Workshop: Fairytale Factory will be delivered via Zoom and is aimed at children age 7-11 (younger siblings are welcome to join but may need some extra adult support).
You'll need to download the app and create a Zoom account before the session. The meeting link and joining instructions will be sent by email after booking.
If you are interested in other literature events, be sure to check out our guide to Literature Events in Manchester and the North.