Copperplate calligraphy at Newcastle Arts Centre
Vicky Smith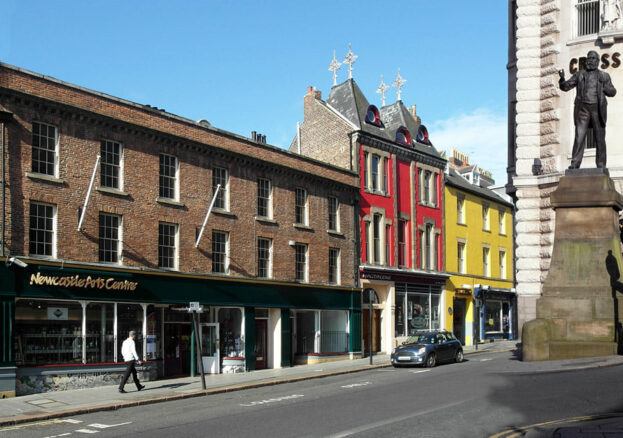 One of many courses at Newcastle Arts Centre, from painting and drawing to modernism and fashion illustration, this class is focused on the 'art of the beautiful writing' – calligraphy stems from the Greek words 'kallos' (beauty) and 'graphe' (writing) – and is taught by South Shields-based calligrapher Angela Reed.
Western calligraphy first appeared in Rome; which, considering the centre's Roman heritage (it's based on Westgate, a road that runs along the course of Hadrian's Wall, and itself stands on the site of a Roman Milecastle) adds a special resonance to learning the artform here.
In this class, you'll learn copperplate: a traditional calligraphy script, written with a pointed nib, that creates a sound basis for more modern and expressive styles. In the friendly and informal workshop, Angela will help you get to grips with using a dip pen and ink, before guiding you through the basic strokes required to form lowercase and uppercase letters and join them together to create handwritten words with flair.
The one-day course is suitable for all abilities, and all materials are provided alongside tea and coffee for a lunchtime break (if possible please bring your own flask). Wearing clothes that can be easily washed is recommended…just in case!
As Michelle Nicol of Wordstruck writes: '[Calligraphy] has been used for centuries to herald and record important events…Weddings, birthdays, celebrations of achievement – these are all times when we are likely to pay more attention to words. Whether it's choosing a poem or a reading for a service, or expressing our feelings in a card, there's a heightened sense of the significance of the words we share'.
So, for those who want to add a special extra touch to their cards and invites (or just show off their scribing skills) there are few better places to start than learning this historic craft.