Contact In The City Part Three
Kristy Stott, Theatre Editor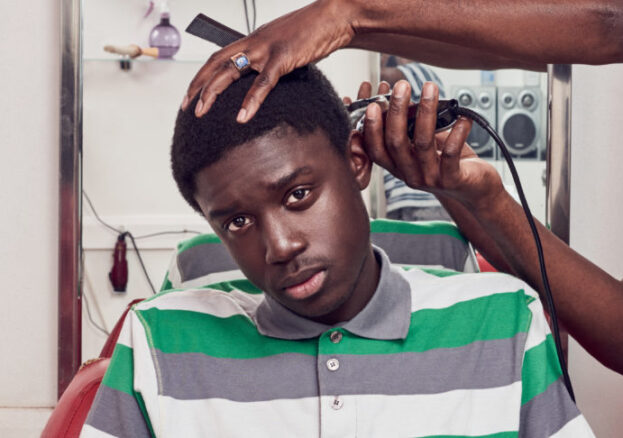 Since the building redevelopment for Manchester's Contact Theatre started – we've seen trail-blazing and progressive programming spilling out across Manchester. As work advances in transforming the iconic building on Oxford Road, Contact continues to delight with the next installment of their programme – Contact In The City Part Three. Bringing radical, ambitious and urgent work from around the globe to the city of Manchester – we couldn't be more excited about this diverse and entertaining line-up.
Contact In The City Part Three, which runs from February to June 2019, will seek to examine pressing intercultural debates around politics, protest and community.
We're absolutely thrilled that this season sees Contact presenting a major show from their regular collaborator, writer and poet Inua Ellams. The critically acclaimed Barber Shop Chronicles will run at the Royal Exchange Theatre this March.
Contact will be staging a compact weekender of their annual Queer Contact Festival in February, presenting many of the best-loved elements of the festival. Most pleasingly, the multi-award winning Bristol-based Ad Infinitum will be kicking off the Queer Contact weekender and launching In The City Part Three with their most recent show, No Kids. Hilarious and utterly absorbing, No Kids explores the chaotic social anxieties relating to same-sex parenting.
The brilliant Contact Young Company will be presenting two shows this season, the first – Ramping Up – in partnership with Battersea Arts Centre, will explore some of the issues faced in a post-Brexit society; the second, Old Tools >New Masters ≠New Futures is a collaboration with Manchester spoken word collective, Young Identity.
ColetivA Ocupação will bring this phenomenal season of art and activism to a climactic head with When It Breaks It Burns – a sensational show devised by a group of young activist-performers from Brazil, created as a reaction to their protests about cuts to education.
In the City Part Three showcases the best of Contact, its produced work, partner artists and the award-winning Contact Young Company.
Check out our listings for In the City Part Three.