Contact Young Company: Ramping Up at The Bread Shed
Kristy Stott, Theatre Editor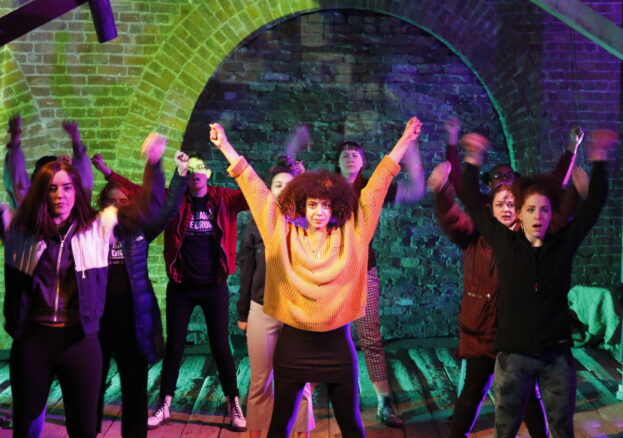 Ramping Up is the first of two exciting new co-productions happening as part of the Contact In The City Part Three season.
This performance piece will see the Contact Young Company work with the young creatives from the Battersea Arts Centre's Homegrown Company. Ramping Up will be first shown at Battersea's Homegrown Festival in April before heading up to The Bread Shed, Manchester in May for its northern premiere.
So what do the Contact Young Company have up their sleeves for this one? At some point this next year we're (probably) going to find out what life is like in a post-Brexit society. Ramping Up will aim to shine a light on some of the issues faced around accessibility following the UK's decision to leave Europe.
For people living in the UK, the imminent withdrawal from the EU is looming and throws up a range of questions, and many that we have struggled to define even two years into the Brexit process. With many of our existing UK accessibility laws, which include the Equality Act of 2010 and the Human Rights Act of 1998, coming from European law, 2019 feels deeply unsettled. This timely and urgent cross-city theatrical project will see the Contact Young Company and Battersea Arts Centre Homegrown Company collaborate with Kill the Beast's David Cumming and Jess Thom, co-founder of Touretteshero.
This show boasts a cracking line-up of creatives. The multi-award winning Kill the Beast have consistently toured and played to sell-out audiences across the UK. Touretteshero Jess Thom was diagnosed with Tourettes when she was in her twenties and has turned her tics, and first-hand experience of disability, into an insightful source of imagination and creativity.
Contact Young Company consistently produce ground-breaking theatre – we certainly wouldn't be hesitating or deliberating until the end of March to get tickets for this performance.