A Clockwork Orange at Liverpool Everyman
Kristy Stott, Theatre Editor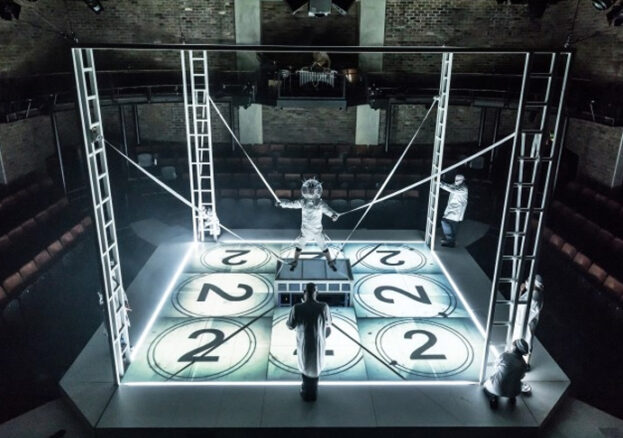 In his 1962 novel of teen culture gone bad, Anthony Burgess unleashed the amoral Alex on the world. Now, in his own stage adaptation, A Clockwork Orange springs dangerously to life, slashing open humanity with a sharp lyrical edge and taking a long hard look inside.
Written in 1986, Anthony Burgess' version for the stage is a play with music and is largely a condensed version of Stanley Kubrick's 1971 film.
Performed by Liverpool's award-winning Everyman Company, the performance will encapsulate all of the ultra-violence and the incredibly sinister scenes which we automatically associate with A Clockwork Orange. However, the play also has a massive theatricality about it and moves between song, dance, cabaret and music hall. And of course, Ludwig Van Beethoven's music features, beautiful yet powerful – dangerous and redemptive when it is set to the context of Alex's story.
Described by Time magazine as a 'nasty little shocker' following its release, A Clockwork Orange will be directed by Nick Bagnall who first encountered the novel when he was sixteen, "It seemed to hit me in the stomach. I loved its language, its violence, just the whole muscle of the book really hit me. When we were thinking about big titles for this year, I suggested it without really knowing whether there was a play version of it."
Punctuated with an evocative musical score and studded with Burgess' own songs, A Clockwork Orange at the Everyman promises to be a thrilling, razor-sharp tale which explores transgression, free will and the power of Beethoven's music.