Changing Lives: 200 Years of People and Protest in Sheffield at Weston Park Museum
Sara Jaspan, Exhibitions Editor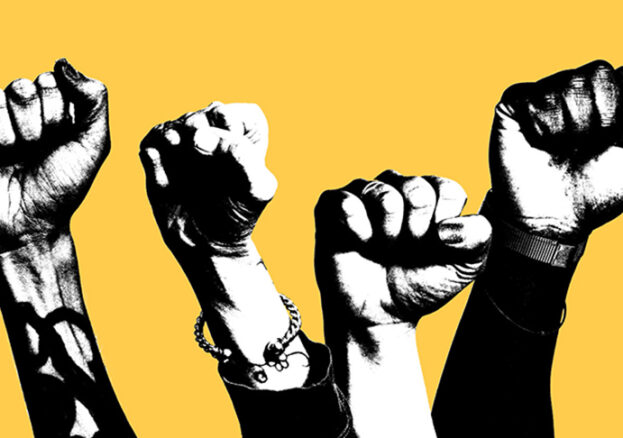 The traditionally left-leaning, socialist, Steel City of Sheffield has always been a place of spunk, activism and protest; from its radical press in the 1790s and links with Chartism (a 19th century working-class movement for political reform in Britain), through to the Miners' Strike and Battle of Orgreave in the 1980s. The same energy continues to pump through the city's veins today, with marches and demonstrations being regularly held around issues such as LGBTQ+ rights and race politics, as well as Junior Doctors and a recent heated campaign around the council's felling of healthy trees.
As part of the nationwide programme of celebrations marking the 100-year anniversary of the Representation of the People Act (which granted all men and some women the right to vote), Museums Sheffield has launched a major exhibition called Changing Lives: 200 Years of People and Protest in Sheffield at Weston Park Museum. The show chronicles the city's story of protest through the different strategies that Sheffield campaigners have employed over the last two centuries in fighting for their cause, including historical and contemporary examples of non-violent direct action and its impact on driving change.
The tradition of trespass walks is explored through objects including the walking boots of GHB Ward, founder of the Sheffield Clarion Ramblers and activist for the right to roam. The role of the Sheffield Women Against Pit Closures group in bringing public attention to further pit closures in the 1990s is celebrated through a series of remarkable stories. And the 1911 census evasion, led by suffragette and Sheffield resident, Adela Pankhurst, is told in fascinating detail. The importance of solidarity and the variety of creative protest tactics still alive today is also captured through elements such as fly posters and placards from the 2016 Black Lives Matter campaign, along with the continuing musical traditions of the Celebrated Sheffield Street Band, Sheffield Socialist Choir and Sheffield Pride.
While the 1918 Representation of the People Act signified a milestone in the history of British politics, Changing Lives serves as an important reminder of the continuing need for further political progress. The battle is by no means won.
Changing Lives: 200 Years of People and Protest in Sheffield is part of a season exploring protest and activism in Sheffield. The exhibition is accompanied by Hope Is Strong (17 Feb – 10 June) at the Millennium Gallery, which explores the power of art to question the world we live in.
Also read about Manchester's Wonder Women 2018 programme.