Celebrating Life: The Sunday Assembly at the Niamos Centre
Gemma Gibb, Associate Editor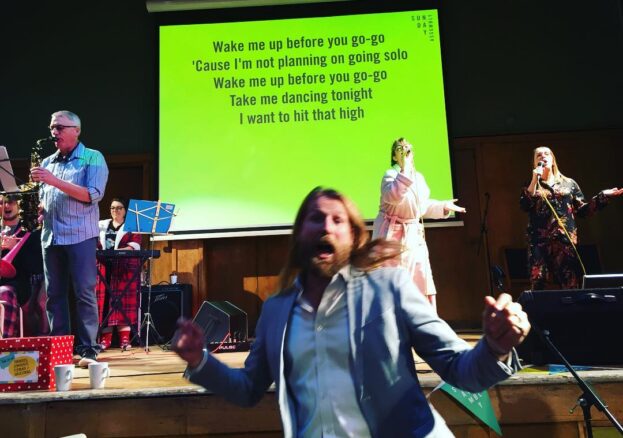 Fancy doing something uplifting this January? Look no further than the first Manchester meet-up of the year for The Sunday Assembly, a non-profit, non-religious movement for wonder and good that meets to hear great talks, sing good pop songs and generally celebrate life.
Expect a family-friendly, party atmosphere with inspiring TED-style talks, comedy, dancing, power pop sing alongs, crafts, tea, cake and more. Yes really. Special guests comedian and Sunday Assembly founder Sanderson Jones will be talking about the wonky wonder of being alive and Mighty Heart artist Lisa-Marie Hoctor will be sharing thoughts on self-compassion.
With a motto of "live better, help often, wonder more" Sunday Assembly was first started by comedian friends Sanderson Jones and Pippa Evans. On their way to a gig they discovered they fancied the idea of going to church but also definitely not going to church. Something fun that inspired better connectedness and community in an increasingly fragmented society but that was also most definitely not like religion. So they coined the term "Lifefullness".
Now with over 70 Sunday Assembly chapters in 8 different countries, everyone is welcome with the aim to instill fun, energise, vitalise, restore, repair and recharge people, while also connecting and facilitating community action. So as well as having a blinking fun and enriching time, you can also meet and make plans for creating social change in the community through volunteering or other means.
The Manchester chapter also star in Martin Parr's current Return To Manchester exhibition at Manchester Art Gallery. Cool beans, eh.