Candle Making with Cedar Manchester
Carmel Smickersgill, Tours & Activities Editor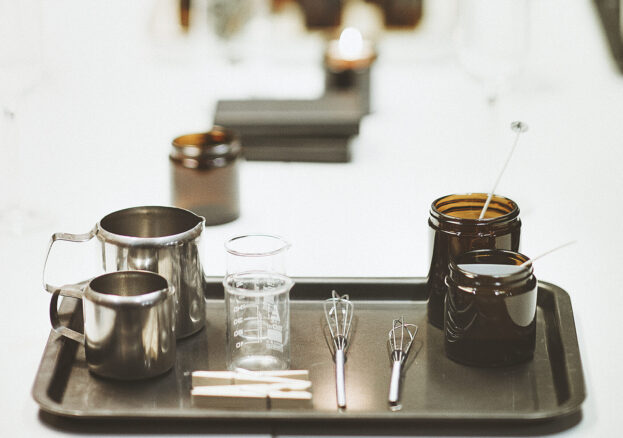 As we settle into autumn there's nothing that matches the feeling of watching a single dancing flame from a succinctly designed candle, while looking out at the darkening nights. Imagine the pride you could get out of having made that candle yourself. Object, on Beech Road in Chorlton, have teamed up with Cedar Manchester to welcome you into the experience of candle making.
During this fun and informal workshop, Lizzy from Cedar Manchester, will walk you through the process of melting the wax, aligning the wick, scenting and then pouring the candles. You'll learn about fragrance notes before using a large range of essential oils to concoct an individual candle scent. Don't worry about creating something overpowering or intoxicating, Lizzy will be on hand to offer tips and advice on scent and proportions.
you're welcome to bring your own bottle as well should you be so inclined
These sessions are designed to be a relaxing and calming experience in which the fun of candle making provides the spark for a chill evening of making, chatting and melting. No previous experience is necessary and all materials will be provided. Included with the workshop is one free glass of prosecco, however, you're welcome to bring your own bottle as well should you be so inclined.
If you can't make the dates in Chorlton, Cedar also hosts workshops in the Northern Quarter. Check their website for the full details.
Cedar Manchester has been candle making for years. With an ethos of simplicity and a passion for aroma, their candles are a joy to both look at and smell. By using their own European grown rapeseed wax blend, their candles are a sustainable alternative to soy or paraffin wax based burnables. Candles are a great way to bring peace and tranquility to a space and cedar fully understands how to make the most of those moments of calm.