Cagefest Vol III: A Nicolas Cage All Dayer at Gorilla, Manchester
Tom Grieve, Cinema Editor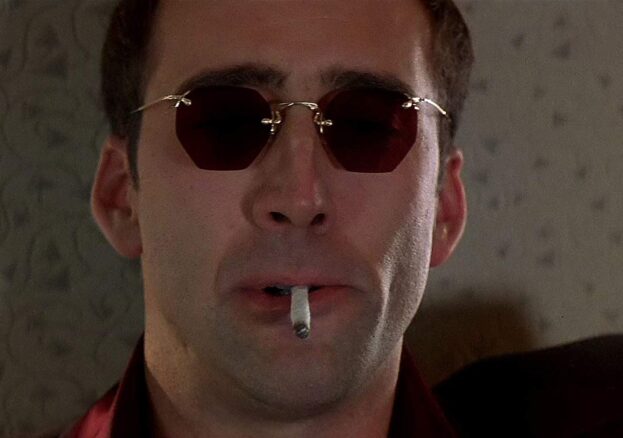 Nicolas Cage is earning some of the best reviews of his career for his turn in heavy metal revenge flick, Mandy. For RAD Screenings, however, Cage's greatness has never been in doubt. After two years out, the Manchester-based outfit are celebrating the Oscar-winning actor for a third time, with another day-long, action-packed Cagefest at Gorilla.
Cagefest Vol. III brings together four more of the committed performer's starring turns, starting with John Woo's Face/Off. Woo's cult favourite sees Cage's terrorist swap faces (yes, really) with John Travolta's FBI agent for an acclaimed action film that transplants the Hong Kong director's signature, elegance to the sphere of the Hollywood blockbuster. Aside from Woo's direction, the thrill here is in seeing Cage and Travolta, in effect, playing one another.
Cage also gets a makeover in RAD's follow-up selection: Ghost Rider. Released in 2007, before Iron Man had introduced the idea of the "Cinematic Universe", this bonkers comic book adaptation sees Cage sell his soul to save a family member, and in turn, transform from motorcycle stunt rider Johnny Blaze into a flame-skulled, demon fighting avenger. The actor reportedly sewed ancient Egyptian artefacts into his clothes, shoved sacred stones in his pockets and painted his face black and white in the manner of Haitian Voodoo spirit Baron Samedi in order to get into character – unsurprisingly, this get-up freaked out some of the crew.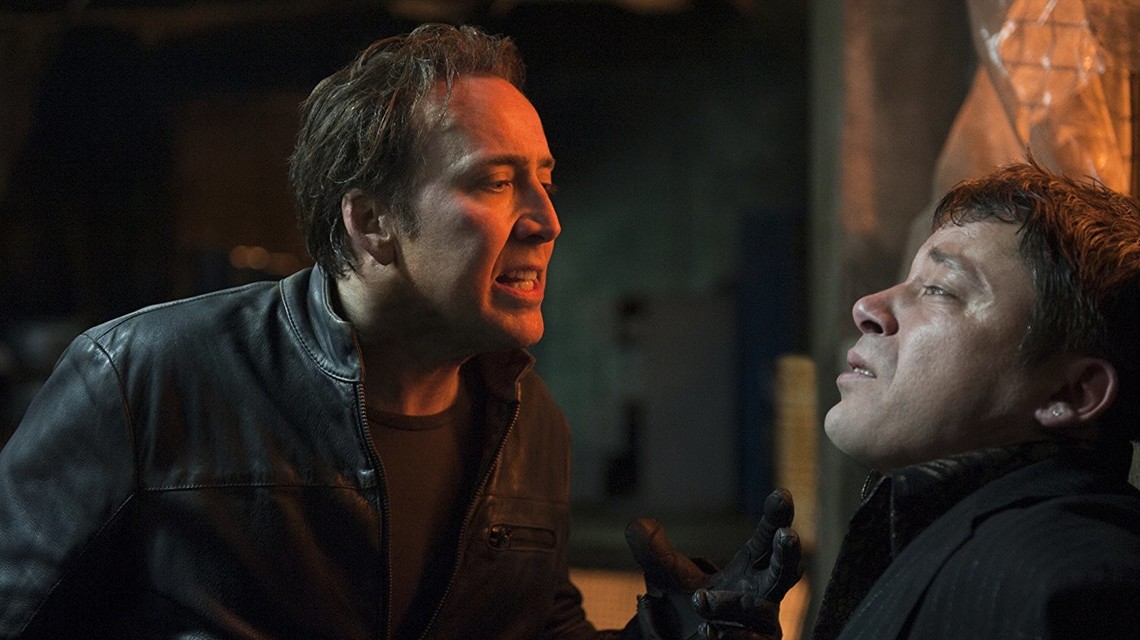 In order to avoid charges of nepotism, Nicolas Cage chose a stage name rather than perform under that of his famous family. His uncle is Francis Ford Coppola, director of The Godfather films, whilst cousins, director Sofia Coppola and actor Jason Schwarzman have also made industry waves. Cagefest reminds us of a lesser known family member with its third film, Deadfall – directed by Nicolas' brother, Christopher Coppola. This curious crime film remains a collector's item, but a strong cast including Charlie Sheen, Peter Fonda and James Coburn indicate potential.
For its final blow out, Cagefest Vol III sees our star trapped on a prisoner passenger plane when the prisoners take control. In the aptly titled Con Air, Cage plays Cameron Poe, an ex-U.S. Army Ranger on his way home to his family after serving time for manslaughter after inadvertently killing a drunk who was harassing his wife. Poe, of course isn't going to sit by while criminals hijack the plane, and the resulting actioner stands as one of the most beloved high-concept star vehicles of the 1990s.