Super Senses Easter Egg Hunts at Dunham Massey
Gemma Gibb, Associate Editor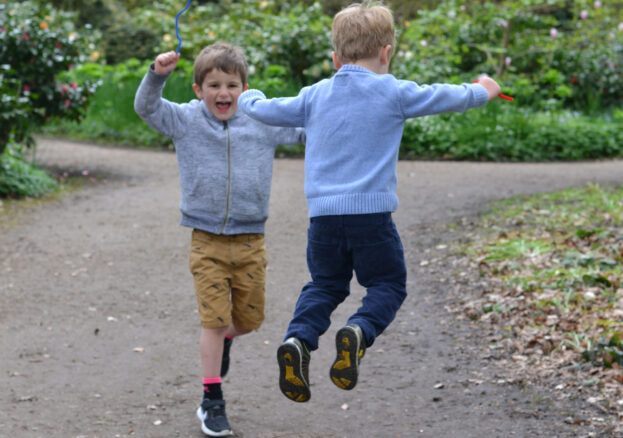 We can't think of a better place to do an Easter egg hunt than in Dunham Massey's fine garden. It's Britain's largest winter garden and an amazing time to visit as snowdrops are giving way to daffodils, irises and crocuses with huge swathes of colour to warm your cockles. It's the perfect size for litte legs, curious minds and big imaginations with winding paths, large trees, babbling streams with a bridge and stepping stones, lake, pond, enchanting organgery to explore and big lawns to tumble around on.
Dunham's trail this year is all about raising awareness of the super senses of the animals that live there.  It invites the little folk to imagine they have the eyes or an owl and the ears of a rabbit while enjoying a special sensory trail around the garden before gaining their chocolatey reward.
If you can stay still and quiet enough (a tall order we know), a top place to see live bunnies is the small hill topped by the commemorative sculpture in the garden by the lake.
There's plenty to keep you occupied for the whole day here. Leave time to let loose further in the ancient deer park with its enchanting log piles ripe for den building, walking on and leaping off.
In the house this spring are three brand new trails which make up Dunham Massey: A Woman's Place? With the option to dip into just one or all three, follow incredible personal stories which highlight important questions around women's roles in society, home and work. Explore very different worlds and experiences through costume, books and fascinating objects that tell the stories of Lady Mary Booth (the first and only woman to inherit and run the estate), Penelope Lady Stamford, who decided to open a  military hospital during the First World War whilst caring for her children as a single mother, and the "silent presence" of Mrs. Isabella Collins, Housekeeper for 40 years.