Boy Harsher at Project House
Johnny James, Managing Editor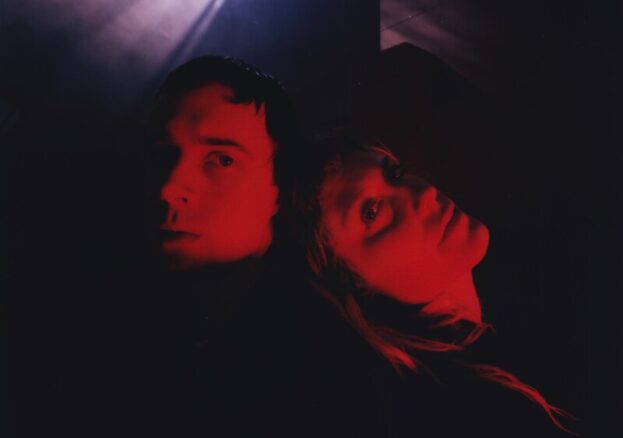 Since 2014, Jae Matthews and Augustus Muller have been leading the way in underground darkwave and new industrial, released under the moniker Boy Harsher. Their bleakly romantic music calls to mind sci-fi films of the 80's, but twisted into something more sinister. Think Bladerunner with more blades. Sound like your cup of tea? Then how about their gig at Leeds' brand new venue, Project House, on 21 July.
Hailing from Northampton, Massachusetts, Boy Harsher released their debut EP Lesser Man in 2014. Made of minimal beats, grinding synths and brooding, primal vocals, it revelled in a suspended moment of anxiety whilst beckoning the listener towards the darkest corner of the dancefloor. The hypnotic engine of that EP, 'Pain', rapidly gained online traction and became an underground hit, leading to much anticipation surrounding their debut album, Yr Body is Nothing. Released in 2016, it was ominous, cinematic, essentially everything the EP was, only more tightly wound, operating at a constant fever pitch. It led to extensive tours, with the duo selling out shows all over the US and Europe.
Boy Harsher rode this momentum to their second album, Careful (2019), described by NPR as "straight-up brimming with hits, an album that doesn't quit; a mountainous record with ecstatic highs and harsh lows". They quickly took the album on the road, successfully translating the songs into reckless and enveloping club-ready performances, and then… covid happened.
Unable to imagine gigging in a livestream situation, the duo started developing a cinematic idea. Expanding pieces that Augustus Muller wrote over five days in hospital in 2020, and combining them with a fictional horror story, they came up with The Runner (2022), both an album and short film. Written, produced, and directed by the duo, the short film explored lust and compulsion – the horrific tendencies of seduction, a favourite Boy Harsher theme, while the music balanced instrumental tracks and dark pop with surprise vocal features by Mariana Saldaña of Boan and Cooper B.
The album, fit for dark dancefloors and lonely bedrooms, more than stands up on its own – it's simply all the more sinister, sexy and thrilling for having visuals set to the sound (and no doubt these visuals will play a big part in the duo's current live show). Tracks like 'Give Me a Reason' (above) and 'Automony' are among the best in Boy Harsher's catalogue, and we look forward to hearing these live for the first time as Boy Harsher bring their dark and dangerous show to Leeds' newest venue, Project House, on 21 July.