Beautiful Thing at Leeds Playhouse
Kristy Stott, Theatre Editor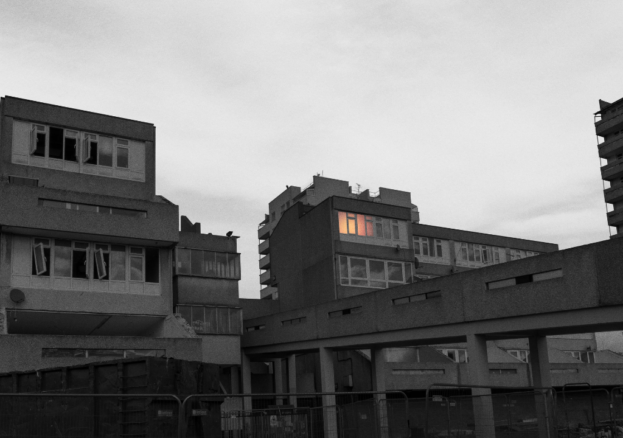 Jonathan Harvey wrote Beautiful Thing when he was just 24 years old. The production first premiered in 1993 at the Bush Theatre – now this critically acclaimed award-winning play, directed by Anthony Simpson-Pike, marks its 30th anniversary with a co-production by Leeds Playhouse, HOME Manchester and Theatre Royal Stratford East.
Iconic, brilliant and still immensely relevant, Beautiful Thing is an urban love story, a coming-out and coming-of-age story – that perfectly captures what it's like to be a teenager feeling the pangs of first love.
Set in the nineties and warmed by the backdrop of a glorious summer, Ste and Jamie are neighbours and both are being bullied – Jamie at school and Ste by his alcoholic father. One night when Ste gets beaten by his father, Jamie's mum suggests he stay in their flat and sleep 'top-to-tail' with Jamie. Sharing a bed, the boys strike up a new relationship as they explore their feelings and come to terms with their sexuality supported by their Mama Cass-obsessed friend Leah and Jamie's feisty mother Sandra.
Optimistic and open-hearted, Beautiful Thing celebrates community and friendship, and how it feels to be sixteen and in love. One of our favourite plays of all time, Beautiful Thing returns three decades after its debut, and we're sure it will speak as loudly to audiences today as it did then.