BADBADNOTGOOD at Project House
Johnny James, Managing Editor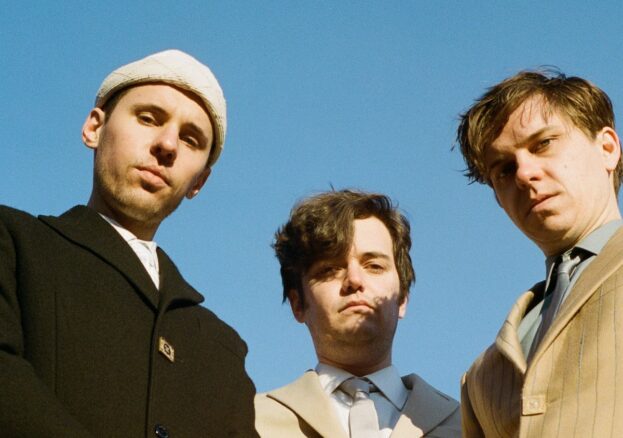 Fusing '70s soul-jazz, alternative hip-hop and experimental electronica, BADBADNOTGOOD are playing at Leeds' newest venue, Project House, this August.
The Toronto-based band formed in 2010, moving between three and four members before establishing its current line-up in 2015: Leland Whitty (guitar and woodwinds), Chester Hansen (bass), and Alexander Sowinski (drums). Forming on a jazz course in college, the group opted to sidestep traditional jazz standards, drawing instead from hip hop and other contemporary genres. They gained attention playing jazz covers of hip hop tracks by the likes of Odd Future and MF Doom, developing this sound across their first two records, 2011's BBNG and 2012's BBNG2, which featured covers of A Tribe Called Quest, Kanye West and everyone in between.
After those first records, the band decided it was time to focus more on writing original music, as evidenced on 2016's jazz-forward IV and 2021's compositionally complex Talk Memory, which remains their latest studio album. A psychedelic jazz record that explores balance and harmony through musical improvisation, Talk Memory pays homage to the musicians, composers and influences that first informed their work, while drawing on the energy of collaboration as it happens. Featuring contributions from a massive range of multi-instrumentalists (among them Arthur Verocai, Laraaji, Terrace Martin, Brandee Younger, and Karriem Riggins), the album features some stunning playing as well as a sense of poetic progress that has earned the group much critical acclaim.
Since then it's been more collaborations, and remix releases. Next up on the collaboration front is an LP with Hiroshima born, Montreal based singer-songwriter Jonah Yano, called Portrait of a Dog, due for release later this year. There's been no official word yet, but there'll no doubt be a follow-up to Talk Memory in the works, too, some of which they'll probably road test on this European tour, which sees BADBADNOTGOD play at Leeds' most exciting new venue, Project House, on 28 August.